Racial inequities in health care in the weeks before and after birth put African American women and their babies at greater risk for birth complications and death. Some providers are eliminating the inequities through care models which respect the cultural needs and values of African American women.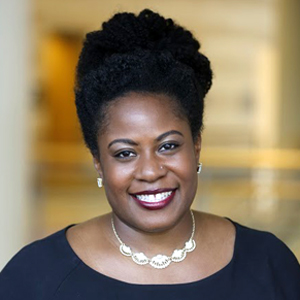 In a paper published in Health Care: The Journal of Delivery Science and Innovation, School of Public Health researchers studied one such model in Minneapolis. The Roots Community Birth Center is an African American-owned, midwife-led freestanding birth center located in a neighborhood with one of the highest infant mortality rates in the city. 
Along with prenatal classes offered throughout the pregnancy, and education on gestational diabetes, nutrition and other topics important to the health of African American mothers, Roots' care plan includes:
13 to 15 prenatal visits starting as early as the client desires versus standard care in which a pregnant woman initiates care around eight to nine weeks of pregnancy;
identifying and developing a circle of family and friends to support the mother during pregnancy — even in appointments;
long, 60-minute appointments in comparison to the typical 15-minute medical clinic appointment;
postpartum care that includes three home visits in the first week and clinic visits at two weeks, four weeks, and six weeks. Current standard postpartum care in the U.S. comprises one six-week clinic visit for a normal vaginal delivery. 
Since opening in 2015, Roots has cared for 284 families with zero preterm births. Combined with no low-birthweight babies and a high proportion of mothers successfully breastfeeding, preliminary findings suggest this model shows promise for providing midwifery care in a culturally centered environment. 
"Racism is a fundamental cause of health and reproductive health inequities in the U.S.," says lead author and Assistant Professor Rachel Hardeman. "The model the center uses treats a mother's culture, racial identity, and background as assets during pregnancy, rather than pathology or a problem."
However, the birth center faces financial challenges due to current maternity care payment models and inadequate Medicaid reimbursement. Of Roots' clients, 75% use Medicaid.
"The Medicaid reimbursement rate for this kind of care is incredibly low," says Hardeman. "While the center is providing a needed service to the community, this means it isn't making a lot of money. In addition, outpatient aspects of maternity care are reimbursed as a 'bundle' — a single payment made to a clinical practice that provides care during pregnancy and postpartum. Due to this, any extra time spent or additional appointments made are not reimbursed in the bundle which creates financial challenges for the Roots model of care."
To support innovative centers such as Roots, Hardeman said policymakers should increase the Medicaid reimbursement rate to levels that can sustain their care models. In the long run, the added expense will lead to increasing numbers of healthy babies and mothers who avoid expensive and dangerous complications, and — ultimately — racial disparities in their health care.
The study was co-authored by Associate Professor Katy Kozhimannil and doctoral student J'Mag Karbeah.