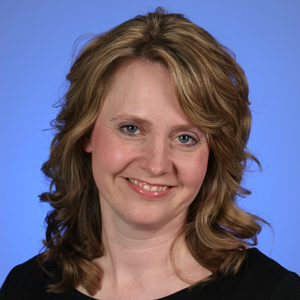 A new study led by Associate Professor Heather Nelson finds that searching for two bloodborne antibodies associated with human papillomavirus (HPV) infection could be useful in diagnosing if head and neck cancers are HPV-related.
The study also found that the immune system's antibody response to HPV was beneficial for the patient's survival irrespective of the location of tumor, or personal history of tobacco and alcohol use.
The results play into ongoing research evaluating if HPV-related cancers can be treated less aggressively, and suggest the possibility that a future blood test for the presence of the antibodies could replace common biopsy cancer tests.
The study appeared in JAMA Oncology.
"If we use a blood-based test it would not be necessary to invasively get tumor tissue to know if the cancer is HPV-linked and if it could be treated less aggressively," says Nelson. "It would allow us to determine HPV status earlier in treatment planning, and it would be possible to have HPV status available for everyone in a much easier manner."
The study examined blood serum samples and five-year survival rates among more than 1,000 Boston-area head and neck cancer patients diagnosed between 1999 and 2011. Overall, those who tested positive for antibodies to the tumor-forming HPV E6 or E7 proteins were significantly less likely to die during the five-year follow-up period after diagnosis compared to those who tested negative for the antibodies.
The authors note that those patients with a history of heavy smoking had the worst outcomes, particularly if they had no evidence of HPV infection.
"An important message for head and neck cancer patients is the need to quit smoking to improve their cancer prognosis," says Nelson.
The study relates to ongoing trials where doctors are testing whether patients with HPV-associated cancers can be treated less aggressively — and hopefully with fewer negative side-effects — than people with non-HPV-associated cancers. If the trials prove successful, then a blood test would be particularly important to determine whether cancers are HPV-associated.
Nelson and her research group are now designing future studies to evaluate whether other viruses elicit a similar immune response that impacts head and neck cancer outcomes.