The Story
After months of hospitalization recovering from a traumatic brain injury, my husband was finally ready to be discharged to a long-term care facility in a neighboring city. We were anxious, but excited to finally progress to the next step in his rehabilitation. This facility had an extensive rehabilitation wing and promised him a private room close to the gym. The van dropped us off at the door and we were quickly shuffled off to his room. Up to this point, his care was nearly seamless, but that was about to change.
We slowly settled in and unpacked my husband's things. We were hanging inspirational posters and pictures of family on the walls when we noticed lunch time had long passed. Confused as to why he never received a meal tray, we simply pulled out fast-food leftover from that morning. We continued to make his small room more comfortable, then realized we hadn't seen a single visitor all day — no nurses, no certified nursing assistants, no therapists, no one since arrival. My husband was simply forgotten.
"I thought integrated systems would have been the golden ticket solution for what my husband had gone through and I became their passionate advocate."
In the few days that we stayed in that nursing home, my husband only received meals or therapy if we tracked down someone in the hallway. Even more concerning, my husband experienced withdrawals from missed medications, which we were told were not available. We had fallen into the deep crevasse that exists too often between acute and post-acute care. Where was the team and health care system that had provided such exceptional care before? We felt abandoned and exiled to a chaotic institution.
The Supposed Solution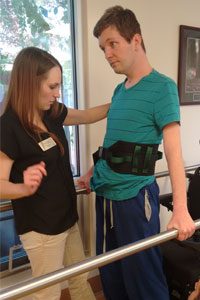 For years after that experience, I thought integrated systems would have been the golden ticket solution for what my husband had gone through and I became their passionate advocate. Basically, these systems bring all patient services under one organizational umbrella to provide, align, and monitor patient care. If only that long-term care facility was owned and operated by our trusted health system, perhaps we would not have experienced those problems. If they shared the same electronic health records, my husband might not have missed his medications. If they had standardized the transition between care teams, perhaps he would have received his meals and therapy.
I still believe that integrated health care systems have a significant role in the future of health care. However, through my studies in the Master in Healthcare Administration program, I have learned that closing gaps in quality and continuity is not as simple as integration. In a recent conversation, an MHA alumnus asked me, "Do integrated systems actually offer more continuous care?" His question triggered me to ask an avalanche of questions—"What are the benefits of integration? Does integration actually help patients? What does the literature say?" Up to this point, I had enthusiastically advocated my positive position toward integrated systems based solely on my own experiences. However, I quickly discovered that I had blamed our negative experience on fragmented care without fully exploring other potential root causes.
The Evidence
Integration was originally promoted as a way to address issues of severe fragmentation observed in health care and services [1], with improvements in quality and continuity of care as often purported patient benefits [2, 3]. With a broad definition of integrated delivery systems in mind, my personal networking confirmed prevalence of these claims among industry leaders. However, current literature offers weak evidence of these beliefs.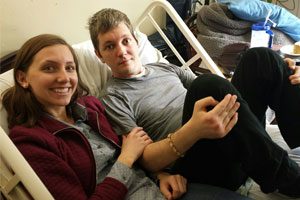 Hwang, et al. published a review article in 2013 that compared peer-reviewed and non-peer-reviewed studies of the benefits of integrated delivery systems. They found that the majority of papers reported increased communication and coordination of care with integrated delivery systems, as compared to non-integrated delivery systems. Many also reported improvements in quality of care as measured by decreased length of stay, increased clinical effectiveness, reduction of medical errors, fewer office visits, and better clinical outcomes for those with chronic diseases compared to non-integrated delivery systems [2].
But other studies reported no differences or decreases in quality or continuity of care. One study in particular highlighted variability in observed trends showing a positive association between integration and continuity of care for rehabilitation, negative association for home care, and no association for patients utilizing primary care [4]. Although Hwang, et al. noted that studies predominantly show a positive association between improved patient benefits and care integration — supporting commonly held beliefs — they also stated that none of those improvements can be proven significant, as the studies used no statistical analyses.
In addition to the lack of statistics, study authors didn't account for other factors, such as patient volumes and electronic medical record use in comparisons, limiting the conclusiveness of many studies [2]. These findings paint an unclear picture of the patient benefits of integration in health care delivery.
When thinking about patient benefits of various delivery systems, it's important to consider affordability of care in addition to clinical quality. Cost savings is often a driver for hospital consolidation, as health systems are often able to reduce the cost of providing care in doing this [5]. However, cost considerations paint an even bleaker picture for patients. As systems consolidate, health care prices show statistically significant increases [5, 6]. The increased market power allows integrated delivery systems to demand higher prices from insurers. Proponents of integration suggest that patients do see cost reductions, but do so indirectly through reduced use of services, tying arguments back to the quality of care data discussed earlier [2].
The Bottom Line
In a recent report, 50 percent of middle-market health care executives affirmed merge and acquisition plans in 2018 [7]. Integration, vertical and horizontal, is a continuing trend. We know that organizations often reap benefits of integration, but it is yet to be definitively proven in research that patients are receiving better and more continuous care as a result.
It appears that successful improvements in quality and continuity of care are more often a result of process improvements rather than organizational integration. Current and future leaders in health care should be cognizant of their organization's strengths and weaknesses and should strive to close gaps in care quality and continuity. Integration alone is not the answer.
My husband went through frightening medication withdrawals and experienced discouraging negligence in his move to post-acute care. I do not know now if integration would have improved our experience, but I do know that an increased attention to quality could have profoundly improved our care transition. Stories like our own remind me that every step towards quality matters.
Sources