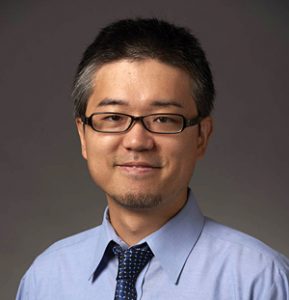 Cardiovascular disease (CVD) is the leading cause of death in the world and often triggered by lifestyle factors such as smoking, physical inactivity, and unhealthy diet. Changing or avoiding those behaviors requires people to use cognitive and problem-solving skills, personal control, and economic resources. These things are arguably nurtured through education and now a study from the School of Public Health found that the less education people have, the greater their chances of developing CVD.
"Our research found that more than half of individuals with less than high school education had a CVD event during his or her lifetime, which is shocking," says lead author, physician, and 2017 MPH graduate Yasuhiko Kubota.
The study was published in JAMA Internal Medicine and used data from the school's long-running Atherosclerosis Risk in Communities Study of nearly 16,000 people. Kubota's adviser, Professor Aaron Folsom, as well as Associate Professor Richard MacLehose and fellow student Nicholas Roetker contributed to the study.
The study showed that people with a grade school education level had lifetime CVD risks of approximately 60 percent for men and 50 percent for women. In contrast, those with the highest education level  — graduate or professional school — had approximately a 40 percent (for men) and 30 percent (for women) chance of developing CVD in their lifetime.
"Interestingly, individuals with more than a high school education had a lower lifetime risk than those with less educational attainment — regardless of their income, income change, occupation, or parental educational attainment," said Dr. Kubota.
In terms of what the results mean, Kubota said it may be beneficial for researchers to investigate the association between education and health from other points of view in order to increase public awareness.
Kubota's message for health care providers is to be aware of a patient's education level to better gauge their ability to understand and reduce the risks of CVD.
"I also believe policy is the most powerful way to reduce educational inequality, which we've shown contributes significantly to CVD risk," says Kubota. "I hope policymakers will start to think of more ways to make education attainable for everyone so that they can at least graduate from high school."
Kubota plans to continue examining the link between educational attainment and CVD risks by looking at its association among various races and ethnicities.