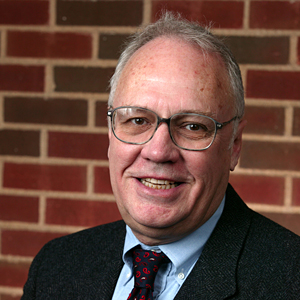 Low back pain is the leading cause of disability world-wide and recent research shows that more than half of U.S. patients use opioids to treat their pain, placing them at risk for addiction and other grave health problems. To reduce the potential for disability or addiction, the School of Public Health (SPH) is participating in a new $14 million effort to study non-drug approaches to prevent chronic low back pain.
The research team, led by Professor Gert Bronfort from the University's Earl E. Bakken Center for Spirituality & Healing, includes SPH Professor John Connett, an expert biostatistician skilled at the design and conduct of scientific studies.  
"My main research interest is in randomized, controlled clinical trials and back pain is an area where there has not been a large number of rigorous studies," says Connett. "Back pain is a common problem, and this study could provide an important avenue to improve the quality of life for a lot of people."
Connett will help the researchers examine the effectiveness of spinal manipulation therapies (SMT) and supported self-management (SSM), which are self-care strategies that address back pain through the use of behavioral and coping strategies, mind-body approaches, lifestyle advice, and pain education. The researchers aim to compare SMT and SSM to usual medical care, which includes prescription medications, like opioids, to treat new episodes of back pain before it becomes a long-term problem.
"My role is to provide input on the design of the study and to monitor its outcomes," says Connett. "I'll also provide guidance on the design of any ancillary studies that emerge from the trial."
The study, called Spinal Manipulation and Patient Self-Management for Preventing Acute to Chronic Back Pain Trial (PACBACK), is funded by the National Institutes of Health's National Center for Complementary and Integrative Health.