The use of "club drugs" like ecstasy, nitrates (poppers), and methamphetamines is on the rise across the globe. And though all genders and sexual orientations report club-drug use, usage is disproportionately higher among men who have sex with men (MSM): 23.3% of MSM report club-drug use, as compared to 4% for straight men and women of all sexual orientations. And MSM who report club-drug use are up to 3.5 times as likely to have HIV than those who do not. Because the use of club drugs is connected to greater sexual risk-taking — including condomless sex, group sex, and commercial sex— its prevalence has also emerged as a risk factor driving increased rates of HIV.
Despite these facts, research on club-drug use among MSM has been largely descriptive, and only a handful of interventions to date have explored ways to reduce HIV risk associated with these drugs. Moreover, most of these programs are in high-income settings despite evidence or rising use in low- and middle-income settings. A new study from the University of Minnesota School of Public Health (SPH) aims to fill this gap by interviewing MSM to help develop community-based interventions to reduce instances of HIV-related harms among MSM in China.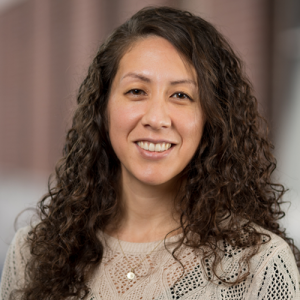 The study will be conducted in Guangzhou, China's third-largest city and the epicenter of the country's HIV epidemic among MSM.
To better understand the local HIV risk environment, researchers will first conduct in-depth interviews with substance-using MSM in Guangzhou, and will then complete field observations at clubs, bars, and other local venues where MSM congregate. In a second phase of the study, the researchers will organize a series of brainstorming sessions with community members to co-develop HIV interventions tailored to the needs of Chinese MSM, enlisting local community advisory boards to provide input on the design of a substance-use intervention for MSM.
"Rising substance use and increased incidence of HIV among MSM is a global public health challenge," said SPH assistant professor and lead researcher Kumi Smith. "The responses to these challenges need to consider a range of factors that vary greatly across settings, like societal views towards substance use, homophobia, and treatment availability for substance-use disorders. By developing a successful intervention in China, we believe this approach could be replicated in other communities across the globe."
Smith is an infectious disease epidemiologist with 15 years of field experience conducting HIV research in China, where she has lived and worked for many years.