The climate crisis negatively impacts public health across the globe by lowering air quality, increasing food scarcity and malnutrition, and driving the spread of insect-borne infectious diseases, among other health effects. The mosquitoes that transmit malaria tend to thrive in tropical and sub-tropical nations, where climatic factors like increased temperature, humidity, and rainfall have led to increased mosquito populations.
In Mozambique, for example, climate change has led to rising temperatures and more frequent, severe weather events that have, in turn, increased the mosquito populations and the spread of malaria among the country's residents.
To address this challenge, researchers from the University of Minnesota School of Public Health (SPH) are developing new tools that integrate climate and malaria data in order to more precisely identify areas in Mozambique where severe weather events will increase the risk of contracting malaria. By predicting at-risk areas, the new tool will help inform malaria-control activities and will be integrated into Mozambique's existing malaria-control and disaster-management programs.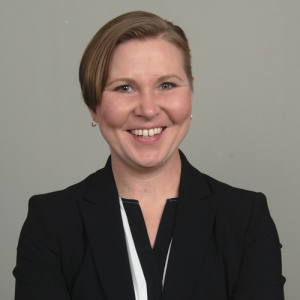 "Our goal for this tool is to increase the efficiency of malaria-control programs and decrease the number of people contracting malaria," said SPH Assistant Professor and lead researcher Kelly Searle. "The research is focused on Mozambique, but the tool we're developing will be applicable to all countries grappling with increases in severe weather and infectious diseases."
The research is supported, in part, by a grant from the Wellcome Trust, a global charitable foundation focused on the relationship between climate change and infectious disease. In announcing the grant award to SPH, Wellcome Trust's Technology Lead Felipe Colon said, "The connection between climate change and the spread of infectious disease is often overlooked, or not made at all. This has resulted in a critical shortage of tools that model the relationship between climate change and disease outbreaks…Without these tools, decision makers are in danger of finding themselves unprepared, leaving communities unprotected in the face of increasing disease outbreaks and risking the lives of millions."
The research is also supported with a grant from the University of Minnesota Office of Vice President for Research.
In addition to Searle, the research team includes SPH Assistant Professor Lin Zhang and Professor Jaideep Srivistrava from the U of M Department of Computer Science and Engineering. The research team's in-country investigator is João Ferrão.