Chronic Obstructive Pulmonary Disease (COPD), which includes lung diseases such as emphysema and asthma, is the third leading cause of death of people worldwide. COPD patients can experience exacerbations, or intense "flare-ups," of their conditions leading to hospitalization, breathing tube intubation and even death.
A new study co-led by School of Public Health researchers recently tested the use of beta blocker medications — drugs commonly used to control high blood pressure and treat congestive heart failure — to prevent flare-ups. Researchers stopped the study early after preliminary and overwhelming evidence showed the drugs were ineffective.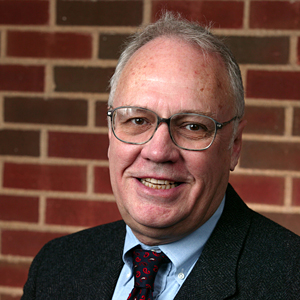 The study, which was co-authored by Professor John Connett, appeared in the New England Journal of Medicine. Connett served as the study's principal investigator for its statistical and data coordinating center overseeing the design, conduct and ongoing data analysis of the trial.
The previous success of beta blockers in treating heart conditions, as well as initial positive results in early, smaller observational studies had given medical providers hope that beta blockers could be used to treat COPD.
To definitively find out, Connett and Mark Dransfield from the University of Alabama partnered on this latest study to test the safety and effectiveness of beta blockers for treating COPD. The study was conducted using the most rigorous format: a randomized, double-blind, placebo-controlled trial including 532 patients from 26 clinical centers across the country. The study plan was to evaluate the use of a widely used beta blocker, called metoprolol, on a randomly selected group of patients over a three-year period.
However, less than halfway through the study, its safety review board halted the trial when it became clear that the drug was not helping.
"First, we observed no beneficial effect of the beta blocker on the overall risk of exacerbations," says Connett. "Second, there was strong evidence that using the beta blocker was associated with the occurrence of severe exacerbations requiring hospitalization."
The discovery suggests that beta blockers may be dangerous for COPD patients who do not need the drugs to treat other applicable conditions.
They also, perhaps, reveal new directions for beta blocker and COPD research.
"Our study does not suggest other treatments for COPD," says Connett. "However, it may be helpful to study how to use beta blockers with patients who have both COPD and cardiovascular conditions that would normally be treated with them."