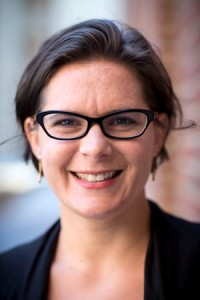 A new study from the School of Public Health finds that the growing presence of certified nurse-midwives (CNMs) in rural U.S. hospitals has the potential to improve access to high-quality maternity care for a population of women that is currently underserved.
The study findings were published online in the Journal of Midwifery & Women's Health.
The researchers set out to describe the role of CNMs in providing maternity care in rural U.S. hospitals. They surveyed all rural hospitals with maternity services in nine U.S. states to understand their maternity care workforce. The team also asked obstetric unit managers at these hospitals about staffing plans, challenges, and opportunities.
"Many rural women face challenges accessing maternity care because of distance as well as clinician shortages," says study lead author and Associate Professor Katy Kozhimannil. "We found that midwives play a crucial role in the maternity care workforce in rural U.S. hospitals."
The study found that CNMs currently attend births of one-third of rural maternity hospitals in the nine U.S. states, with significant variability across states. Specifically, states allowing autonomous midwifery practice had a greater proportion of rural hospitals with midwives attending births (34 percent vs 28 percent without autonomous midwifery practice).
The study also found:
In rural maternity hospitals with CNMs, midwives practice alongside obstetricians in 86 percent of hospitals and alongside family practice physicians in 44 percent of hospitals.
Rural hospitals with larger birth volumes were more likely to have CNMs attending births.
Fourteen percent of rural hospitals reported that they plan to recruit one or more midwives in the coming year.
"Our data indicates an important and growing role for midwifery in rural communities," says Kozhimannil. "Nearly half a million women give birth each year in rural U.S. hospitals, and managers at these rural hospitals told us that they see midwives as a cornerstone of efforts to ensure access to high-quality care and meet patient needs."
The researchers speculate that state and federal policy may influence the practice of rural midwifery in the future, especially via scope of practice policies as well as initiatives to address healthcare workforce shortages in rural areas.