The Shelley Joseph-Kordell Memorial Scholarship
The Shelley Joseph-Kordell Memorial Scholarship provides up to a total of $20,000 during the academic year to be distributed to one or more University of Minnesota graduate students who are fully committed to pursuing a professional career in aging services following the completion of their degrees.
The Scholarship is open to any student currently enrolled in a Master's, Ph.D., or professional doctorate degree-granting program at the University of Minnesota. Students who have previously received the Scholarship are not eligible.
Priority is given to students who demonstrate a past, current and future commitment to the field of aging. In addition, participation in the Aging Studies Interdisciplinary Group (ASIG) is strongly encouraged.
Learn more about the Joseph-Kordell family story on SPH 40 Days of Gratitude.
Questions regarding the Scholarship can be directed to Rajean Moone, Ph.D., CHAI's Associate Director of Policy, at moon0060@umn.edu.
2022-2023 Scholarship Winners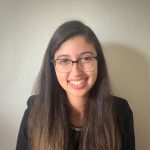 Dina Belhasan
Medical Student
University of Minnesota

"As a third year medical student, I hope to make caring for elderly individuals and their families a part of my career by pursuing geriatric medicine. My aim is to use the knowledge I have cultivated from my past experiences in aging to serve my aging patients and their caregivers with empathy and sensitivity toward their experiences, and to ensure that they feel understood and supported. I am also committed to approaching aging from an interdisciplinary standpoint in order to address the challenges my patients face more fully and to ensure they receive comprehensive care. Lastly, I would like to continue to participate in research projects with the aim of finding ways to improve care for aging populations."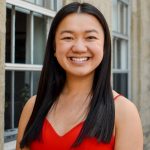 Emily Merkel
Master of Public Health student in the Community Health Promotion Program
University of Minnesota

"After graduation, I want to participate in community-engaged work on the front lines of public health implementing programs aimed at improving the quality of care the aging population receives. In doing so, I hope to establish and maintain strong relationships with older adults and their caregivers."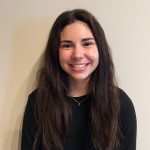 Jamie Stoppler
Doctor of Physical Therapy Student
University of Minnesota

"I will be graduating with my Doctor of Physical Therapy degree in 2024. After graduation, I plan to either do a geriatric residency program or work in a LTC facility. I am passionate about being a safe space and an advocate for older adults' care and maximizing their quality of life."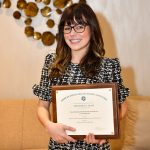 Dana Urbanski, Au.D., CCC-A
Ph.D. Student, Speech-Language-Hearing Sciences
University of Minnesota

"My dissertation research centers on examining and characterizing the usefulness of currently available over-the-counter hearing aids for older adults with cognitive impairment. People with cognitive impairment could benefit substantially from lower cost, more accessible over-the-counter hearing aids, but might be best served by devices and support services specifically designed and tailored to meet their unique needs. After graduation, I plan to obtain a tenure-track position at a research-intensive institution where I will build an extramurally funded research program broadly focused on customizing hearing aid design and service delivery for older adults with cognitive impairment and their care partners."
Past Recipients
2022: Janette Romero Saenz & Madeleine Howard & Michelle Berning & Heather Ferguson
2017: Ana Wstervelt & Ruther Rath-Nesvacil & Kelse Pierce
2016: Mary Whipple, Ph.D & Katie Woken Louwagie & Eric Jutkkowitz, Ph.D.
2015: Tai Gilbert
2014: Heather Davila, Ph.D. & Melanie Jackson & Breanna Wheeler
2013: Jessica Finlay, Ph.D. & Tina Kilaberia, Ph.D.
2012: Carrie Henning-Smith, Ph.D. & Carina Noecker
2011: Ellen McCreedy
2010: Amanda Barnett, Ph.D.
2009: Andrea Wysocki, Ph.D.
2008: Charissa Eaton, Ph.D.
2007: Mary Dierich, Ph.D.
2006: Kristine Talley, Ph.D.
2005: Rajean Moone, Ph.D.
About Shelley Joseph-Kordell
"I can only echo countless others in saying what a kind, caring, compassionate human being Shelley was. She helped me and my family in so many ways with her guidance and expertise, and touched us with her love."  ~Family member of a client
Shelley Joseph-Kordell was a pioneer in geriatric care management, a field that provides older adults and their families an array of support including medical advocacy, care coordination, long-term care advice, and research and arrangement of community services. More than 20 years earlier, she had anticipated the need for advocacy and service to seniors, founding the company "Estates in Transition/Rent a Daughter (now Pathfinder Care Management/Rent a Daughter) to serve seniors and their families. Setting the benchmark for care management for older adults in the Twin Cities, Shelley made professional advocacy and service for seniors her life's passion.
Shortly before Shelley's untimely death in 2003, she expressed optimism that the needs of older adults were gaining increased community attention. Shelley's family, friends, and colleagues created the Scholarship to honor Shelley's life and contributions to the community and recognize future leaders in geriatrics and aging services.
Support future SJK scholars:
Checks can be mailed to:
University of Minnesota Foundation
PO Box 860266
Minneapolis, MN 55486‑0266