Health Equity Minor Founders
The Health Equity Minor (HEM) is celebrating its 10th anniversary! With input from students, faculty and staff, the minor has evolved from the Health Disparities Interdisciplinary Concentration for Master of Public Health students to the Health Equity Minor that is offered to all University of Minnesota graduate students.
The Founders
Aliyah Ali, Melissa Boney, Rachel Hardeman and Eduardo Medina were School of Public Health students involved with the formation of the Health Equity Minor in 2007. Without their hard work and effort, the creation of the minor would have been impossible. See below for more information and updates about the founders.
Where are you currently working and in what position?
Aliyah currently works at the Centers for Disease Control and Prevention (CDC) as a public health analyst in the National Center for HIV/AIDS, Viral Hepatitis, STD, and Tuberculosis Prevention (NCHHSTP).
Before joining NCHHSTP, Aliyah Ali served as Special Assistant to the CDC Director, Chief of Staff, and Director of the Office for State, Tribal, Local, and Territorial Support where she was responsible for providing strategic direction for projects, initiatives, and activities to advance leadership priorities and the mission of CDC.
Aliyah joined CDC in 2012 as a Public Health Prevention Service (PHPS) Fellow, completing two rotations at CDC Headquarters in Atlanta. Ms. Ali supported the Office of Minority Health and Health Equity to develop a Morbidity and Mortality Weekly Report supplement highlighting evidence-based, scalable strategies that reduce health disparities. During her time in the Poxvirus and Rabies Branch, Ms. Ali created and implemented a monitoring and evaluation protocol for the Haiti Rabies Project to improve lab capacity, surveillance, and community outreach to eliminate rabies.
Aliyah completed her two-year PHPS field assignment with the National Network of Public Health Institutes (NNPHI) where she identified the role of NNPHI and its member institutes in bridging public health and health care. Ms. Ali developed NNPHI's 1.5 million dollar portfolio, establishing new partnerships and innovative strategies for facilitating long-term, cross-sector collaboration to improve population health outcomes and the quality of care while reducing health care costs. In addition, Aliyah implemented a communities of practice framework for member institutes and partner organizations to share successes and challenges, access technical assistance opportunities, and identify novel approaches to advance health system transformation activities.
Prior to joining CDC, Ms. Ali was a Project Specialist with the Minneapolis Department of Health's Healthy Living Initiative. This initiative aimed to reduce the burden of chronic illnesses by creating environments conducive to healthy behaviors. In this position, Ms. Ali created and implemented the Minneapolis Healthy Corner Store Program, which made fresh produce more visible, attractive and affordable to residents in low-income communities; co-coordinated the City of Minneapolis' Wellness Committee; partnered with the Minneapolis Public Housing Authority and other multi-unit housing properties to adopt building-wide smoke-free policies; and coordinated the City's Public Health Advisory Committee.
Aliyah received both her undergraduate and Master of Public Health degrees from the University of Minnesota –Twin Cities.
How has health equity shaped your career?
Health equity is my core. Even though, I have bounced around a bit over the past several years, each of the roles has allowed me to directly work on equity-related projects or bring an equity lens to what I am working on. If I feel like a project, program and/or entity is not committed to addressing the pervasive gaps (programmatically and systemically) in disease outcomes, it is a sign that good public health is not being practiced and it is not for me. It is our duty as public health practitioners to ensure that advancing health equity is at the foundation of the work that we do because it is the right thing to do. I strive for that daily.
Why did you think it was important to have a health disparities concentration at the University of Minnesota?
This is an easy one. Public health, in my mind, is synonymous with equity. The more I learned about health inequities, especially how they impacted our most vulnerable communities, the more I felt that we needed to be more intentional in including disparities in the academic setting. At the time, we were learning about improving health utilizing the core functions of public health – assessment, policy development, and assurance – but something felt like it was missing. These functions cannot be successfully carried out without understanding why things are the way they are and unless we shine a light on and commit ourselves to addressing the systemic injustices that lead to inequity, then achieving improved health outcomes for all will be extremely challenging. In discussing this with my classmates, it felt only natural for us to propose a health disparities concentration.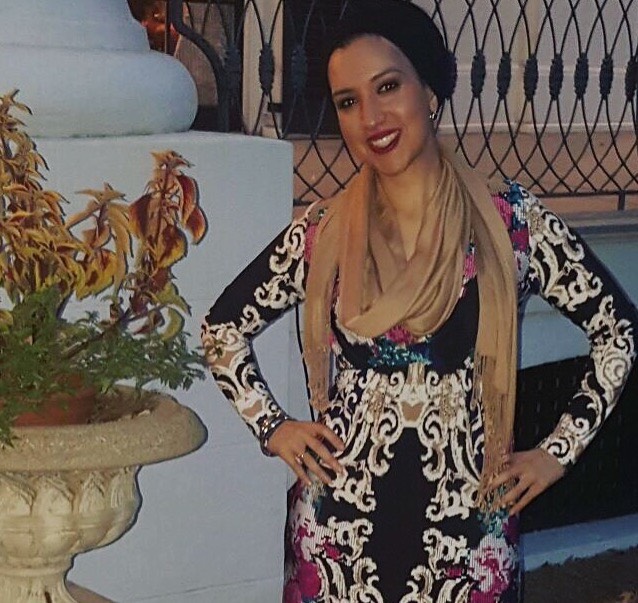 Rachel Hardeman, MPH, PhD
Where are you currently working and in what position?
Since 2007 when I had the unique opportunity to contribute to the development of the Health Disparities minor, I have completed an MPH in Public Health Administration and Policy, a PhD in Health Services Research Policy and Administration (with minors in Population Health and Sociology) and a Postdoctoral Fellowship with the Veterans Administration, Center for Chronic Disease and Outcomes Research (CCDOR). Upon completion of my postdoc, I joined the Research Program on Equity and Inclusion in Healthcare at Mayo Clinic in the Division of Health Policy & Management where I conducted research focusing on the role of the clinician, health care delivery systems, and the policy environment in reducing disparities in outcomes and quality of health care. In June 2016, I joined the faculty in the Division of Health Policy & Management at the University of Minnesota School of Public Health as an Assistant Professor.
How has health equity shaped your career?
I am a health equity researcher and my research examines structural racism's contemporary influence on health. I believe that eliminating racism is central to achieving health equity because it produces rates of morbidity, mortality, and overall well-being that vary depending on socially assigned race.  The overarching goal of my work is to contribute to a body of knowledge that links structural racism to health in a tangible way, identifies opportunities for intervention, and ultimately dismantles the systems, structures, and institutions that have allowed health inequities to persist. I study how medical schools and health care delivery systems, and policy makers can contribute to dismantling the systems and structures that have allowed poor health outcomes based on racism to persist. Current projects also focus on exploring police brutality as a public health issue and investigating the impact of police violence and community trauma on maternal stress and birth outcomes.
Why did you think it was important to have a health disparities concentration at the University of Minnesota?
The University of Minnesota School of Public Health was instrumental in creating the foundation for my career as a health equity researcher. I entered the Public Health Administration Program (PHAP) with an understanding that the study and inquiry of health inequities is vital to achieving the goal of a healthy society. I felt it was important to be involved in building the capacity within the School of Public Health to train and prepare future students to take on this important public health goal and to provide them with the tools and skills to contribute to building a more equitable and healthy society.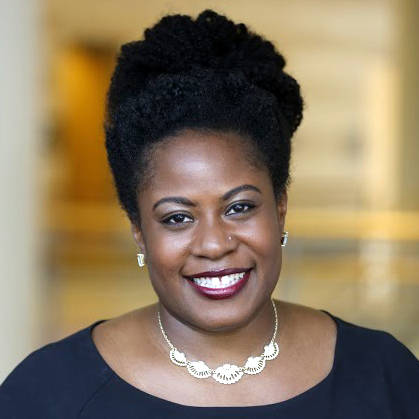 Where are you currently working and in what position?
I am a Family Medicine physician in the Park Nicollet Clinic system with inpatient, outpatient, and prenatal/obstetrical responsibilities. My clinic is located in South Minneapolis, a deliberate decision, because I wanted to serve a community wealthy in the immigrant experience, located in an urban center, as well as a clinic with an established history of caring for its neighbors. 
How has health equity shaped your career?
Centrally. Medicine, public health and the social determinants of heath are inexorably linked so much so that if you if you ignore any of the three you do so to the detriment of the other two. This is not easy and as a system we are poorly equipped and trained to do this. However, it has been my experience that through a team based approach we can have a positive impact on health outcomes when we work together to address individual and population level health. 
Why did you think it was important to have a health disparities concentration at the University of Minnesota?
For the same reason that people may think it is not important. As a public health student I was amazed at the relative absence in the discourse regarding structural racism/oppression and the role it plays in health outcomes. As a practice, public health is a population based approach to understanding and improving health outcomes. If we are not training the future of the public health work force to understand and identify how white supremacy, sexism, xenophobia, homophobia, economic, political and cultural oppression have influenced health outcomes in Minnesota and the United States then the School of Public health as a land grant institution will never achieve its mission of improving the health of all Minnesotans.