This predominantly online dual degree program allows students to combine their veterinary studies with a Master of Public Health, providing the credentials to work at the interface of human wellness and animal health. The degree is designed so you can earn your MPH degree in the same four years as your DVM degree, if you choose, by utilizing transfer credits from your veterinary curriculum, relevant field work, and public health coursework.
DVMs are involved with all aspects of public health, and those with the MPH degree are in demand. MPH-trained veterinarians work in environmental health, shelter environments, global health, infectious disease, epidemiology, disease investigation, disease control, homeland security, food safety and security, and a myriad of other fields. DVM/MPH professionals are qualified and uniquely prepared to integrate knowledge from both the veterinary and public health disciplines. Graduates from this program complete coursework and applied practical training culminating in the globally respected Master of Public Health credential from the University of Minnesota's decades-long legacy of veterinary public health training.
The MPH Veterinary Public Health program is designed for students who are enrolled in an AVMA-accredited veterinary school. If you are a practicing veterinarian, please consider the Executive Program in Public Health Program.
Application Deadline
Summer Admission: May 1
Fall Admission: August 1
Spring Admission: December 1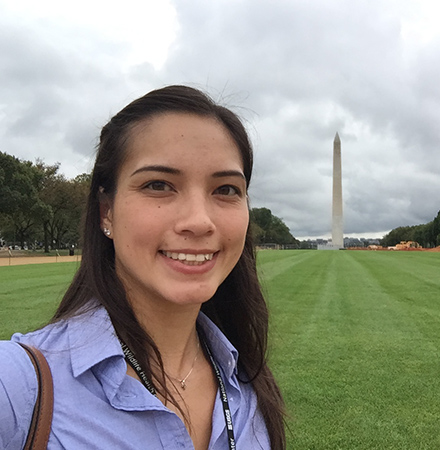 "After obtaining my Doctor of Veterinary Medicine degree at Western University of Health Sciences in 2015, I was seeking opportunities that would lead me towards a career in wildlife conservation. Therefore, while practicing clinical veterinary medicine, I decided to also pursue my Master of Public Health degree at the University of Minnesota. As a result, an opportunity soon arose and I became the first Presidential Management Fellow at the U.S. Geological Survey National Wildlife Health Center. During my fellowship, I served as a Veterinary Medical Officer where I was exposed to leadership opportunities in wildlife conservation research, project management, and congressional briefings on Capitol Hill. I also later served as a Project Manager for the U.S. Fish and Wildlife Service in Honolulu, HI, prior to obtaining my current position as a Management Analyst for the National Park Service Pacific West Regional Office in San Francisco, CA, where I assist in managing national parks and protecting and preserving the health of the public, wildlife, and environment. It is without a doubt that my MPH played a significant role in my career path by providing me with more versatile and well-rounded skills to assess and solve problems, collaborate among various disciplines, and serve as a leader in the federal government."
– Natalie Nguyen Dayal, DVM ('15), MPH ('17)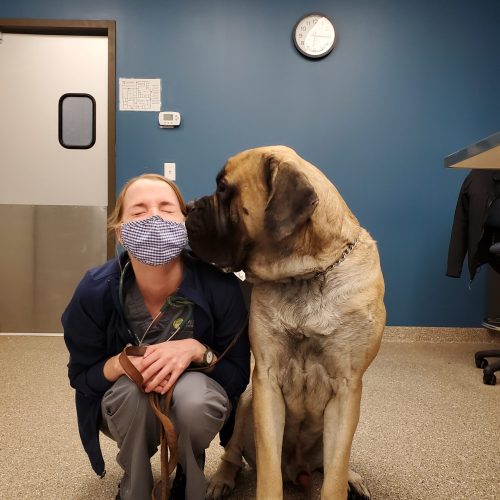 "I'm excited about my new role as assistant professor at UMN VMC with the Community Medicine program. Community medicine has started to be a more relevant concept in veterinary medicine practice in the past years as we recognized populations of pet owners with unequal opportunities for access to quality medical care. Our goal is to help vet students navigate working with diverse populations of owners and creating options along a continuum of care given their own unique needs while strengthening communication and technical skills. In connection with Animal Humane Society, I will be practicing medicine full time at the non-profit clinic off of University Ave in St. Paul running appointments with vet students as well as helping to build the program itself as there are so many avenues to grow. I get to work closely with SIRVS and VeTouch students in this role as well, which is a bonus. My public health background will prove to be invaluable in this new position!"
-Lindsey Knox, DVM (MN, '18), MPH ('21)