Admissions
Applicants must be admitted to an AVMA-accredited college of veterinary medicine. Applicants are encouraged to begin the DVM/MPH program the summer prior to starting veterinary school; however, are eligible to apply any time during vet school​.
Students who do not have a bachelor's degree, regardless of whether their veterinary school requires one, are not eligible for the dual degree MPH program.
Standardized Test Requirement
This program does not require GRE. Applicants must be applying to or admitted into an AVMA-accredited veterinary school.
Admission Averages
GPA of 3.00
GRE minimum composite score of 1000 and a 3.5 on the AWA
Deadlines
April 1 for Summer Term Admission
August 1 for Fall Term Admission
December 1 for Spring Term Admission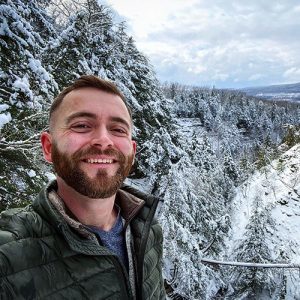 Entering veterinary school as a prospective food animal practitioner, I wanted to have a well-rounded understanding of what it meant to be on the front lines protecting our national food supply. This inspired me to pursue an MPH while in veterinary school, and it is hands-down the best decision I have made regarding my academic and professional career. The University of Minnesota MPH program took me everywhere from slaughterhouse floors in Austin, MN to the Food and Agriculture Organization in Rome, Italy. Along the way, I met lifelong friends who helped me discover my love of epidemiology and challenged me to look at disease from a completely different perspective – this new perspective combined with my newfound professional connections acquired through the MPH program undoubtedly influenced my decision to become a veterinary epidemiologist for the Texas Animal Health Commission. While I may no longer aspire to be a private practitioner back in Minnesota, I am ecstatic to still be working with cattle every day in South Texas as well as protecting our nation's citizens and food supply from emerging biological threats.
-Dr. J Hunter Reed, DVM (Cornell, '20), MPH ('19)