Commencement
2019 School of Public Health Commencement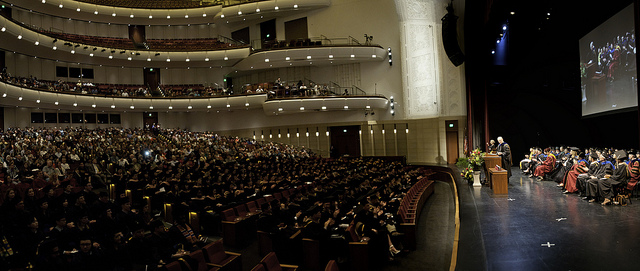 All faculty are invited to participate in the SPH Commencement ceremony.
Faculty Registration
Please contact Barb Cook at barbcook@umn.edu if you would like to participate in Commencement.
PhD candidates are the only students eligible for the hooding ceremony.
Faculty advisors should speak with PhD candidates to confirm their participation in the ceremony. More details will be sent to those individuals participating as noted in the registration form.
Keynote Speaker: Nicole Lurie, M.D., M.S.P.H.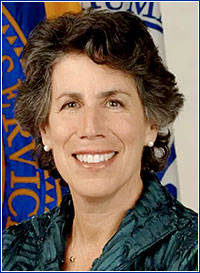 Nicole Lurie, M.D., M.S.P.H. is currently the Strategic Advisor to the CEO of the Coalition for Epidemic Preparedness Initiatives (CEPI), as well as an advisor to the World Bank and the World Health Organization. She is appointed to the research faculty at Massachusetts General Hospital and is an honorary fellow at the Leonard Davis Institute for Health Economics at the University of Pennsylvania. She recently completed an 8-year term as Assistant Secretary for Preparedness and Response at the US Department of Health and Human Services. In that role she led the HHS response to numerous public health emergencies, ranging from infectious disease to natural and man-made disasters and is responsible for many innovations in emergency preparedness and response. She also chaired the Public Health Emergency Medical Countermeasures Enterprise, a government wide organization ultimately responsible for the development of medical countermeasures, including vaccines against pandemics and emerging threats. Following that, she served as Senior Advisor to the Director of the Indian Health Service, where she worked on issues related to quality of care. Prior to federal service, she was the Paul O'Neill Professor of Policy Analysis at RAND, where she started and led the public health preparedness program and RAND's Center for Population Health and Health Disparities. She has also had leadership roles in academia, as Professor of Medicine and Public Health at the University of Minnesota, as Medical Advisor to the Commissioner, Minnesota Department of Health, and as Principal Deputy Assistant Secretary for Health at the US Department of Health and Human Services. Dr. Lurie received her BA and MD degrees from the University of Pennsylvania, and completed her residency and public health training at UCLA. Her research has focused on access to and quality of care, health system redesign, equity, mental health, public health and preparedness. She is recipient of numerous awards and is a member of the National Academy of Medicine. She continues to practice clinical medicine in a community clinic in Washington DC.