2015 Award Recipients
Gaylord Anderson Leadership Award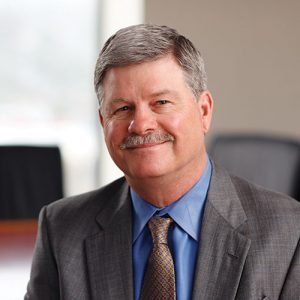 Andrew R. McCulloch, MHA '80
President, Kaiser Foundation Hospitals and Health Plan of the Northwest
Since 2006, Andrew McCulloch, MHA '80, has served as president of Kaiser Permanente Northwest Region (KPNW), a leading innovative health care provider and nonprofit health plan. A visionary and forward-thinking leader, Andy is focused on advancing public health goals, initiatives and outcomes and building healthier communities.
Under Andy's leadership, Kaiser Permanente delivers on its promise to make high-quality, affordable, and fully integrated health care services widely available. He has delivered numerous significant clinical and operational achievements in his dedication to improving health outcomes. His approach to patient care led to an integration of KPNW's medical and dental programs, which now serves over 500,000 members and more than 230,000 dental members in Oregon and Washington. This innovative approach led to prevention of costs and better outcomes as well as being recognized nationally for its approach to overall wellness. In 2013, Andy oversaw the development and opening of Kaiser Permanente Westside Medical Center, Portland's first LEED Gold hospital facility and one of only 39 hospitals worldwide with the certification. Over the past four years, the National Committee for Quality Assurance has marked Kaiser Foundation Health Plan of the Northwest among the highest-rated plans in the nation, ranking the commercial and Medicare plans at No. 5 and No. 3 respectively in the United States, and Medicare awarded its coveted 5-Star ranking to Kaiser Permanente.
Andy also upholds Kaiser Permanente's mission of improving the health of its members and the communities it serves, positioning Kaiser Permanente as a leading philanthropic organization in the Northwest. With annual operating revenue of $3.5 billion, the organization has committed to invest more than $100 million annually to improve community health through the region's award winning community benefit program. The Portland Business Journal recently recognized Kaiser Permanente as the No. 1 large company for corporate philanthropy. Andy has a long standing commitment to community volunteerism and has served in leadership roles across a wide range of community organizations. Notable current endeavors include service as a founding member of Health Share of Oregon, a coordinated care organization devoted to improving the care of Oregon's Medicaid population. In 2012, the Oregon Business Association named McCulloch their "Statesman of the Year" for his efforts to improve health care in Oregon.
Before coming to Kaiser Permanente, McCulloch served as president and CEO of Community Mercy Health Partners in Dayton/Springfield, Ohio; administrator and CEO of Sacred Heart Medical Center in Eugene, Oregon; and in senior leadership roles at the University of North Carolina Hospitals/Clinics in Chapel Hill and the University of Washington Health Sciences Center in Seattle.
Andy earned a BA from Wesleyan University and is a fellow in the American College of Healthcare Executives from which he received its Regent's award for outstanding contributions to the field of health care administration. He and his wife, Sally, live in Lake Oswego, Oregon with their basset hound, Ralph. They have two grown daughters, Katy and Kieran. They spend their free "Thrive" time together biking, hiking, kayaking, and golfing in and around the Portland area.
Alumni Award of Merit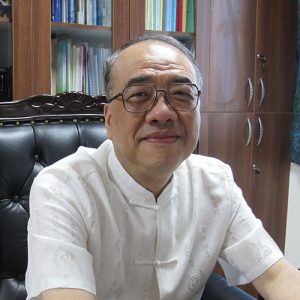 Meng-Chih Lee, MD, PhD, MPH '87
Superintendent, Taichung Hospital, Ministry of Health and Welfare, Taiwan
A researcher, educator and administrator, Meng-Chih Lee, MPH '87 (health services administration), currently serves as the Superintendent of Taichung Hospital, Ministry of Health and Welfare in Taiwan. A family practitioner, Meng-Chih has established an impressive record of leadership in Taiwan in public health, medicine, and geriatrics education. In his current role, he has led the development of a number of new initiatives in clinical care for older adults, including a geriatric outpatient clinic, intermediate care, and health promotion and chronic disease management.
As a visiting principal investigator of the Institute of Population Health Sciences, National Health Research Institutes (NHRI), Meng-Chih is leading a national effort to design a more effective way to manage post-acute care. He established himself as a national leader in designing curriculum and delivery models for the care of older people in Taiwan.
In 2007, Meng-Chih initiated a highly innovative program, the National Project in Geriatric Care Education, the first of its kind in Taiwan preparing undergraduate and graduate students for delivering quality care to older adults, a critical role in meeting the challenges of a rapidly aging population. This program provided a platform for linking clinical training with research training, faculty development in multi-disciplinary research in gerontology and geriatrics, multi-sector collaboration across academia, enterprise and governmental organizations and international exchanges.
Meng-Chih is also a chair and professor at Chung Shan Medical University/National Taichun University of Science and Technology as well as vice president for the Asia Pacific Region of the World Organization of Family Doctors. He serves as president of the Taiwan College of Family Physicians and the president of the Taiwan Medical Alliance for Control of Tobacco.
Past leadership positions include serving as professor and dean of the School of Medicine and School of Public Health at Chung Shan Medical University in Taichung, Taiwan from 2002-2004 and 1993-1995, respectively. He also served as the Director of the Center for Excellence in Teaching and Learning and the Center for Education and Research on Geriatric Care at the Chung Shan Medical University during 2001-2011. From 1990-2001, he was professor and chairman of the Department of Family and Community Medicine at the Chung Shan Medical University Hospital. Meng-Chih has published more then 100 scientific papers on family medicine, community medicine, geriatric medicine and medical education.
Meng-Chih earned his medical degree at the Chung Shan Medical College and a PhD in the Department of Preventive Medicine and Public Health at Tokyo Medical University. He resides in Taichung with his wife professor Shu-Hsin Lee, PhD.
Alumni Innovator Award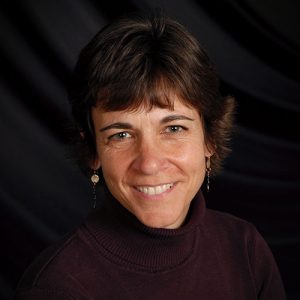 Olivia Mastry, JD '88, MPH '93
Founder, Collective Action Lab
Olivia Mastry, MPH '93, is founding partner of The Collective Action Lab, a first of its kind collaborative forum that fosters cross-sector, large scale systems change in the health, older adult service and disability arenas. Olivia combines her training and experience in law, health administration, public health, and conflict resolution to support a disciplined collaboration process that enables organizations to accomplish together what they cannot do alone.
The Collective Action Lab's innovative policies and activities bring together individuals and organizations seeking to change the nature of healthcare and public health services. The Lab's first project launched in 2011, ACT on Alzheimer's, is a Minnesota statewide collaboration involving over 60 public and private organizations addressing the personal, budgetary and societal impacts of Alzheimer's disease. With over 400 participants, the project is accomplishing transformative work while focused on sustainable goals rooted in health equity. The model is now being replicated across the U.S. and around the world, and was awarded the Minnesota Department of Health Age and Disability Policy Award in 2013.
Recently named one of the 35 Women Leaders in Health Care by the Women's Health Leadership Trust, Olivia has developed her career through being innovative. Other current projects at The Collective Action Lab include Pathways, which seeks to reform long-term services and supports financing at the federal and state levels, and Silos to Circles, a Minnesota collaborative working to support health at all life stages with services that are integrated, culturally appropriate, equitable and sustainable. Olivia's skills as a mediator on these subjects are bringing together coalitions of organizations that are pursuing innovative ways to address some of the country's pressing health issues.
Before founding The Collective Action Lab, Olivia ran a successful consulting practice leading nonprofit organizations in strategic planning, governance and facilitation. As Vice President of the Center for Healthy Aging at Medica/Allina, she developed the road map to establish the center that is still a national model for how to integrate health plan services and programs essential for meeting insurance needs.
Olivia earned a JD from the University of Minnesota Law School and practiced health care law in private law practice before attending the School of Public Health. A graduate with a BA from Oberlin College in Ohio, Olivia resides in Minneapolis with her family.
Emerging Leader Award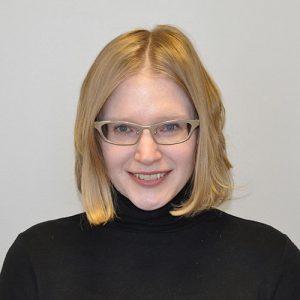 Paula K. Larson, MS '05
Environmental Scientist, State of Tennessee
Since earning a Master of Science degree in environmental health from the School of Public Health in 2005, Paula Larson has been making significant contributions to her profession and her community. Serving as an environmental scientist for the State of Tennessee, Paula is the State Brownfields grants and outreach coordinator, a job where the intersection of public health and environmental health come together.
A creative problem-solver, Paula is known as a collaborator with communities across Tennessee to return blighted and contaminated properties back into productive re-use. She travels from one end of the state to the other, speaking and championing these redevelopment efforts while highlighting public health and community benefits. She remains involved with communities as they seek to secure funding, as evident in the over $6 million in federal funding she has helped local government and agencies secure. Examples of successful funding projects include: the redevelopment of an abandoned railway in Grundy County, a county where 30% of the population lives below the poverty level, into a comprehensive trail system expected to bring $1.2 million per year in economic development; redevelopment of a vacant 23-acre property in Knoxville, anticipated to create 800 new jobs and have $165 million in private investment and provides 43,000 square feet of public open space; and the conversion of an old, unused gymnasium in Saltillo (population: 418) into a community center. Paula's impact goes beyond dollars as she works tirelessly to educate on the benefits of cleaning up contaminated properties.
When she first started working for the State of Tennessee, Paula managed the Used Oil Recycling Program, creating a plan to educate and promote at-home oil recycling. At the same time, she began to weave her passion for music and recycling together, and from the ground up, built an event recycling program that was implemented through partnerships with the Americana Music Association, the City of Nashville, the Ohio Valley Conference Basketball Tournament, and numerous music venues, including the historic Ryman Auditorium. Many components of the programs Paula started on her own time are now fully employed today.
A true public servant, Paula also volunteers with numerous organizations in the area, including the Belcourt Theater, local farmers markets, and HeadCount, a voter registration non-profit. She is also a mentor for high school students at-risk for not pursuing post-secondary education through the Tennessee Achieves Program.
A resident of Nashville, Paula graduated from Dakota Wesleyan University in Mitchell, South Dakota, with a BA in biology and minor in chemistry and in 2008, was honored with the university's young alumna of the year award.