2023 Award Recipients
Gaylord Anderson Leadership Award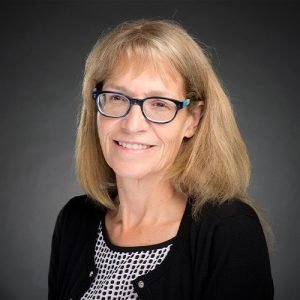 Kiri Ness, PhD, MPH, BA
Dr. Ness received her BA in Physical Therapy from the College of St. Scholastic in 1983 and her MPH and PhD in Epidemiology from the University of Minnesota in 2002 and 2004 respectively. She joined the faculty in the Department of Epidemiology and Cancer Control at St. Jude Children's Research Hospital in 2006, was promoted to Associate Member in 2010 and to Full Member in 2015.
She is a physical therapist and clinical epidemiologist. Her research is focused on recognizing, describing, and remediating functional limitations in childhood cancer survivors. This includes determining the extent to which the disease and/or its treatment have left childhood cancer survivors with organ system deficits that immediately or eventually interfere with their abilities to participate in normal movement, and thus restrict participation in school, work, leisure time, physical activity, and sport.
She uses epidemiological, clinical, and laboratory approaches to evaluate and describe physical performance, fitness, and physiologic reserve. Her work using epidemiologic and clinical investigations has documented specific physical limitations and fitness deficits experienced by children during cancer therapy and by childhood cancer survivors, identified those most at risk for developing limitations, and tested interventions designed to prevent physical disability or restore physical health.
Her recent work with computational biology and laboratory investigators has allowed initial documentation of biological processes potentially responsible for the loss of physiologic reserve (frailty) in childhood cancer survivors. She is a member of the Childhood Cancer Survivor Study (CCSS) Steering, Executive and Publications Committees, and the Children's Oncology Group Survivorship and Outcomes Steering Committee. She serves on the Editorial Boards of Physical Therapy, Pediatric Physical Therapy, and Journal of Cancer Survivorship. She served for four years as a member of the Clinical Management of Patients in Community-Based Settings Study Section for the National Institutes of Health (NIH), and also as an ad hoc member of several Special Emphasis Panels for the NIH and other granting agencies.
At St. Jude, she is PI of the Human Performance Laboratory, the Co-Chair of the Cancer Prevention and Control Program, the faculty representative to the Federal Demonstration Partnership, and a member of the Clinical Trials Scientific Review Committee (CTSRC), the CTSRC Behavioral and Psychosocial Sub-committee and the Biostatistics Advisory Committee. She teaches the Introduction to and Advanced Epidemiology courses for the Master of Clinical Investigation program at St. Jude.
Dr. Ness has had continuous funding for her work since 2006 and is MPI of the St. Jude Lifetime Cohort Study, a clinical cohort of nearly 9000 survivors of childhood cancer.  She has over 350 peer reviewed publications and has mentored 48 graduate or post-graduate students since joining the St. Jude faculty in 2006. 
Alumni Award of Merit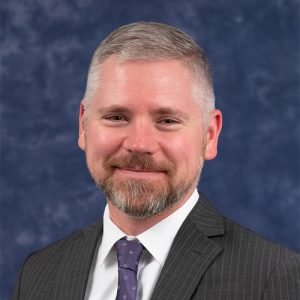 Ryan Newkirk, PhD, MPH

Ryan Newkirk, PhD, MPH, has worked in public health and emergency response for more than 20 years, with a focus on food safety and food defense for the past 15 years.  He completed his doctorate in epidemiology at the University of Minnesota School of Public Health, studying under Dr. Jeff Bender and working with faculty and staff at the Food Protection and Defense Institute and The University of Minnesota: Simulations, Exercises & Effective Education Preparedness & Emergency Response Research & Learning Center. 
After completing his doctorate, Ryan held a Food Safety Fellow post-doctoral position with the United States Department of Agriculture, Food Safety and Inspection Service, and focused on food defense vulnerability assessments, interagency efforts to protect the food supply, and education and training.  Dr. Newkirk then joined the Food and Drug Administration (FDA) in 2013 as a Policy Analyst with the Food Defense and Emergency Coordination Staff, Office of Analytics and Outreach, Center for Food Safety and Applied Nutrition.  In 2016, Ryan became Senior Advisor to the same Staff.  During his time with FDA, Dr. Newkirk has worked on a number of Agency efforts, many involving multidisciplinary groups, intra-agency projects, inter-department/federal policy, international activities, and public stakeholder engagements.  Ryan recently co-led FDA's infant formula supply chain activities.  Prior to this, he was an FDA co-lead in drafting and finalizing National Security Council-led policy to protect and strengthen the resiliency of the US food supply, and he served on the FDA Incident Management Group for COVID.  He led the Food Safety Modernization Act "Mitigation Strategies to Protect Food Against Intentional Adulteration" rule writing work group and was a co-lead for the group writing the rule's guidance for industry.   
 Before joining Federal service, Ryan worked in academia at the University of Minnesota – Twin Cities and Saint Louis University.  He completed his master's degree in infectious disease epidemiology at Saint Louis University School of Public Health.
Alumni Innovator Award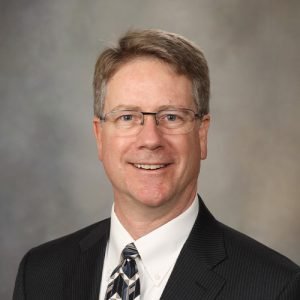 Sean McEligot

Sean McEligot is a Section Head in the Division of Engineering and the division's Quality Manager. He has second line managerial responsibility for the Applied Computational Engineering Unit, the Biomechanical Development Unit, and the Biomechanical Shop. He is the Director of the Mayo Clinic Division of Engineering Additive Manufacturing Facility and oversees the Division of Engineering Microfabrication Facility.
Sean has a Bachelor of Science in Mechanical Engineering from Stanford University and a Master of Healthcare Administration from the University of Minnesota.
Prior to joining the Mayo Division of Engineering in 2003, Sean was a Program Manager at Bard Access Systems in Salt Lake City, Utah. He managed product development of implanted ports, which are primarily used for delivery of chemotherapeutic agents. He started with Bard as a Biomedical Engineer in 1996.
From 1990 to 1996, Sean was a Member of the Technical Staff with Abbott Laboratories in Mountain View, California. He contributed to the mechanical design of a pulmonary artery catheter capable of continuous measurement of cardiac output.
From 1984 to 1990, Sean was a mechanical design engineer at several small companies developing consumer electronics in Silicon Valley, California.
Sean and his wife, Julia Gerak, have two adult children.
Sean enjoys baking and eating desserts, brewing and drinking beer, and cooking and eating ethnic foods. He also enjoys traveling, rock climbing, mountain biking, gravel biking, and skiing.
Emerging Leader Award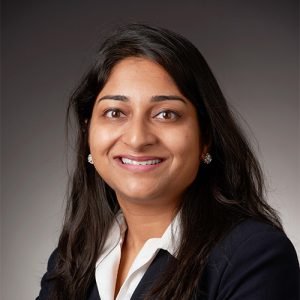 Debashree Ray, PhD, MStat

Debashree Ray is a biostatistician and a genetic epidemiologist. Her research primarily focuses on developing novel statistical methods and open-access tools for analyzing large-scale data to study genetic basis of common human diseases. She works on genetic epidemiology studies of both chronic adult diseases and child health outcomes.
Following her PhD in Biostatistics from the University of Minnesota School of Public Health, Dr. Ray joined the University of Michigan School of Public Health as a postdoctoral fellow in Biostatistics. In Fall 2017, she became an Assistant Professor of Epidemiology at the Johns Hopkins Bloomberg School of Public Health in Baltimore. As a biostatistician, she has been focusing on how to best utilize summary statistics of exposure-outcome association (e.g., meta-analysis) under various constraints to address epidemiologic research questions. She is a prominent contributor to the development of multi-trait methods and tools for identifying genetic regions influencing one or more traits.
As a genetic epidemiologist, Dr. Ray leverages non-traditional and newer glycemic biomarkers from ancestrally diverse populations to discover yet-unknown diabetes genes. She is also committed to better understand genetics of clefts, one of the most common craniofacial birth defects in humans. She led a paradigm-shifting investigation where she found evidence of genetic sharing between some cleft subtypes, which were historically considered to have distinct biology. She has received multiple NIH grants as the Principal Investigator to support her research.
During the global COVID-19 pandemic, Dr. Ray has led and collaborated on timely research and scientific communication on COVID-19 in guiding government policy in response to the public health crisis in India. Apart from her multi-disciplinary research contributions spanning statistics, epidemiology, and human genetics fields, Dr. Ray has made significant contributions in teaching and mentoring students in these fields, and in furthering service missions of various public health societies.
Outstanding Mentor Award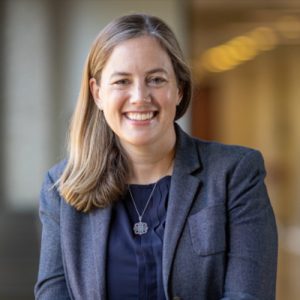 Alicen Burns Spaulding, PhD, MPH
Alicen has worked her entire career in public health research and infectious disease epidemiology. She is currently Senior Advisor and Team Lead for PREMISE, a new pandemic preparedness program at the National Institute of Allergy and Infectious Diseases' (NIAID) Vaccine Research Center.
Prior to her current role she worked as a Scientific Investigator at Children's Minnesota and before that was at NIAID with roles as an Epidemiologist and Presidential Management Fellow. Alicen has an MPH degree from Johns Hopkins Bloomberg School of Public Health and a PhD degree in Epidemiology from the University of Minnesota School of Public Health. She leads the Mentoring Committee for the School of Public Health Alumni board and lives in Golden Valley with her husband and two children.
Outstanding Mentor Award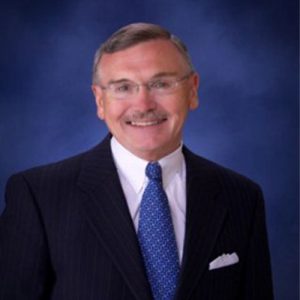 Donald Buckley, PhD, MHA, LFACHE

Dr. Buckley received his undergraduate degree from the University of North Carolina, his Masters in Hospital Administration from the University of Minnesota, and his Ph.D. in Health Administration from Kennedy Western University in California.
He has held executive positions at community and academic hospitals in North Carolina and Virginia and served as Assistant Professor at the University of North Carolina School of Medicine.
This preceded him coming to Chesapeake, Virginia in 1972 to found, develop and operate the Chesapeake General Hospital (now the Chesapeake Regional Medical Center) and Chesapeake Health which he did for thirty- three years. During his time at Chesapeake General Hospital, he had twenty residents in health administration and served as Adjunct Faculty at five Universities in Health Administration. Currently, he is Assistant Professor in the Program in Public Health and the Doctorate in Health Services program at Eastern Virginia Medical School. Since retiring he has been on the faculty of Eastern Virginia Medical School for sixteen years.
During his career, he has participated in and held positions in national, state, and local healthcare organizations. This includes serving as a Regent for the American College of Health Executives, a Delegate to the American Hospital Association and Chairman of the Virginia Hospital and Healthcare Association.
A phase of his career included twelve years volunteering with Physicians for Peace where he served as Chairman of the Board. This also afforded him the opportunity to participate in medical missions viewing developing countries health administration and the delivery of healthcare and medical services.
Throughout his career, he has received awards and honors in both professional and community organizations including the Distinguished Service Award from the Eastern Virginia Medical School, and the Distinguished Service Award from the Virginia Hospital and Healthcare.
He is a widower and proud father of three children and five great-grandchildren.
Do you know a graduate of the School of Public Health (SPH) who deserves recognition?
The SPH recognizes the outstanding achievements of its alumni through the SPH Alumni Awards and various University honors. Alumni are honored at various stages of their careers. Tell us more (opens in new tab) about an alum you think deserves to be honored.