2019 Award Recipients
Gaylord Anderson Leadership Award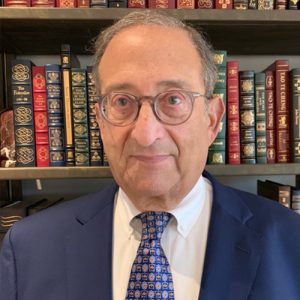 Dr. David Fine, PhD, MHA
David Fine graduated from Tufts University (B.A. magna cum laude) in 1972 and from the University of Minnesota School of Public Health (M.H.A.) in 1974, where he was recipient of the Hamilton Prize. His practice career has included CEO positions in University teaching hospitals, multi-hospital systems, managed care organizations and multi-specialty group practices. He has held tenured faculty positions at several universities, most recently as Professor of Medicine at Baylor College of Medicine. Fine was Regents Professor and Chair of the Department of Health Systems Management at Tulane University from 1990-1999. He served in the chair-elect/chair/past chair offices of the Association of University Programs in Healthcare Administration and the Commission on Accreditation of Healthcare Management Education. Fine received the Hudgens Medal from the American College of Healthcare Executives in 1985 and a Doctor of Philosophy degree, honoris causa, from the University of Southern Mississippi in 2007. He is the author or co-author of four books and thirty scholarly articles. Fine is in his thirty-fourth year of marriage to the former Susan Gory. Their son, Jeffrey, is a Foreign Service Officer in the U.S. Department of State.
Alumni Award of Merit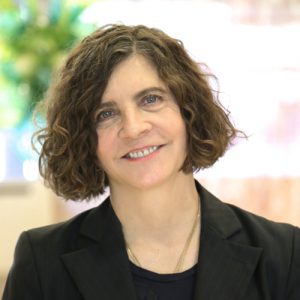 Véronique Roger, MD, MPH
Professor of Medicine, Professor of Epidemiology
Mayo Clinic College of Medicine
Véronique L. Roger, MD, MPH, a graduate of the Paris, France Medical School and the Minnesota School of Public Health, is the Elizabeth C. Lane and Nadine M. Zimmerman Professor of Internal Medicine, and Professor of Epidemiology at the Mayo Clinic College of Medicine. She is a cardiologist, epidemiologist, and outcomes researcher. Her research focuses on the occurrence and outcomes of cardiovascular diseases. She has been continuously funded by the National Institutes of Health for more than 2 decades.
Dr. Roger has served in numerous leadership roles. She served on the Mayo Clinic Board of Governors and Board of Trustees, and was the founding Director of the Robert D. and Patricia E. Kern Center for the Science in Health Care Delivery, which focuses on the science of best practice. Dr. Roger is actively involved in initiatives relevant to the research use of clinical data.
Nationally, Dr. Roger served in leadership roles the American Heart Association and the National Heart, Lung and Blood (NHLBI) of the National Institutes of Health.
Dr. Roger is a member of the Association of American Physicians.
Alumni Innovator Award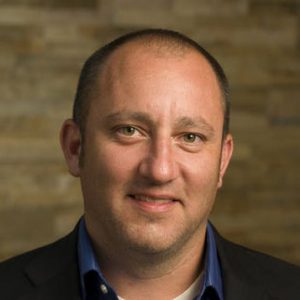 Chris Pulling, MS
CEO
MicroOptx
Chris was most recently CEO of The Integra Group, a contract medical research organization he founded in 2002, until its recent successful sale to the world's largest organization in the medical device sector. At Integra, Chris was integrally involved in over 30 PMA approvals. Prior to that he was with Medtronic, where he built and ran Cardiac Rhythm Management's clinical biostatistics group. Chris has three U.S. patents filed or pending. Chris has an MS in Biostatistics from the University of Minnesota.
Emerging Leader Award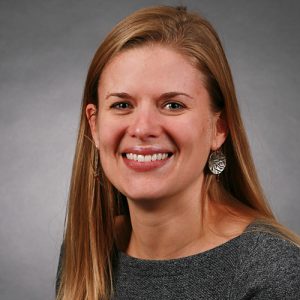 Stephanie Heim, MPH
Associate Program Director, Health & Nutrition Programs
UMN Extension
Stephanie has worked at the intersection of public health and food systems at the University of Minnesota Extension since January 2010. She is deeply committed to Extension's mission to leverage community knowledge with University resources to create a more healthy, equitable food system. Stephanie works​ to ensure more systems work for more people and believes authentic relationships are transformational. Stephanie leads with a racial equity lens and has found it powerful to normalize discomfort, remain vulnerable, assume positive intent and manage her ego in her work. She provides leadership to food networks across Minnesota, including the Minnesota Food Charter Network and is most proud of the Action Learning Seed Fund. This approach integrates learning, networking, and funding in a unique and powerful way, where participants act as agents of change and not merely recipients of aid or expertise.
Stephanie also serves as the Minnesota Core Partner for the National Farm to School Network and coordinates Minnesota's Farm to School Leadership team. In 2012, she co-produced a 30-minute farm to school documentary and in 2014 convened a group of stakeholders to explore state policy. Stephanie served as a content expert and facilitator, helping the group make evidence-informed decisions as a policy platform was developed. Today, a bipartisan farm to school bill (HF 811, SF 1346) is advancing through the Minnesota legislature.
Stephanie is also proud of her work to develop Systems Approaches for Healthy Communities, a web-based professional development program that helps participants learn how to integrate direct education efforts with policy systems and environmental strategies to create community-driven solutions to public health problems. She and her partner, Adam, live in Rochester and have two vibrant daughters, Luella and Alice, who use words like 'savor' when eating a family meal.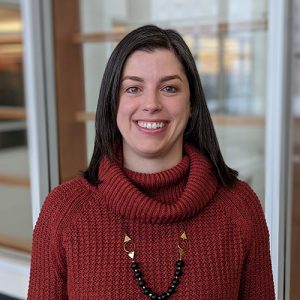 Carrie Klumb, MPH
Senior Epidemiologist, Zoonotic Diseases Unit, Minnesota Department of Health
Carrie Klumb, MPH (environmental health, 2010) is a senior epidemiologist in the Zoonotic Diseases Unit at the Minnesota Department of Health (MDH). She is the coordinator of a project focusing on surveillance of zoonotic diseases in agricultural workers, their families, and others exposed to agricultural settings for MDH in conjunction with the Upper Midwest Agricultural Safety and Health Center (UMASH) at the University of Minnesota School of Public Health (SPH). She is the principal investigator for the CDC/CSTE Youth in Ag grant awarded to several states to help educate 4-H participants about zoonotic diseases. She has spearheaded a variety of outreach and education initiatives around county fairs and agritourism. This work has included creating Healthy Fairs and Agritourism Workshops and multiple educational videos as well as a board game for middle school students.
Klumb is passionate about creating relationships between state agencies and the agricultural industry to work together towards common goals. To that end, she started the Emerging Issues Breakfast in 2016, which attracts over 60 attendees from 30 different agencies or entities working at the intersection of human and animal health. She is also the animal rabies surveillance coordinator at MDH and routinely works with the Minnesota Board of Animal Health and the UMN Veterinary Diagnostic Laboratory. After receiving her MPH degree, she completed a two-year CDC/CSTE Applied Epidemiology Fellowship at MDH before being hired as an epidemiologist.
Klumb also enjoys leadership opportunities outside of work. She has served as the Vice President of her local MAPE union for two years and was treasurer for four years prior to that. She proudly served on the SPH Alumni Society Board for six years and served as Board president for one year.
Outstanding Mentor Award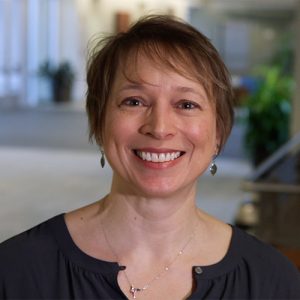 Amy LaFrance, MPH
Senior Manager, Research Project Management Office, HealthPartners Institute
After reporting on a school shooting in rural Minnesota, Amy LaFrance decided to focus her work on helping people further upstream. She left her career as a print journalist in 2004 to pursue an MPH in the School of Public Health. Since then, she has worked on local, national and global health and research initiatives, including in Minnesota, Mongolia, and Burkina Faso. She has worked at HealthPartners Institute since 2014 as a project manager, and also supports the research project management team there.
Amy has been a mentor to student journalists at the University of Minnesota, coached a team of high schoolers at Johnson High School in writing their college entrance essays, and has mentored SPH students since 2009. She also served on the School of Public Health Alumni Society board, and was chair of its mentoring committee. Amy believes that mentoring gives her an opportunity to pay forward the energy, expertise and support of those who have mentored her, as well as a way to reduce barriers for others who are earlier in their careers.
Greg Hart Distinguished Service Award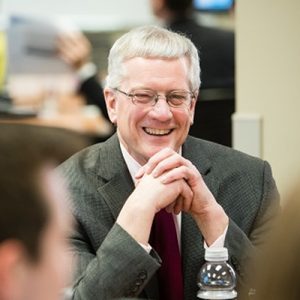 Greg Hart, MHA
Jointly presented by the MHA Program and its Alumni Association/Foundation, the Greg Hart Distinguished Service Award recognizes extraordinary alumni for their sustained and exemplary commitment to the MHA Program, its student body, and alumni community. This year, we celebrate the inaugural recipient of the award, Greg Hart, MHA '76.
Greg Hart received his MHA degree from the University of Minnesota in 1976. He is a Principal in the firm of CliftonLarsonAllen, and has been with the firm for over 20 years. He is also a past leader of the health care consulting practice and past chairman of the firm's Board of Directors. Greg's background includes more than 35 years of health care leadership, management, and consulting experience. Before joining CliftonLarsonAllen in 1995, he worked at the University of Minnesota Hospital from 1975 – 1995; including serving as the CEO of the University of Minnesota Hospital and Health System. Greg's consulting practice focuses largely on strategic planning/positioning of health care organizations, health care mergers, acquisitions and affiliations, and strategic capital planning. He has served as an advisor to many health care organizations in merger, acquisition, and affiliation transactions. These organizations include large health systems, academic medical centers, community hospitals, multi-specialty physician practice organizations, primary care practices, Critical Access Hospitals, health plans, special needs organizations, and post-acute providers. In his current consulting role, Greg also serves as Senior Advisor to the CEO of HealthPartners, a leading integrated care and coverage organization based in the Twin Cities.
Greg teaches extensively in the MHA Program and is a Senior Fellow at the School of Public Health. He has served on numerous health care governing boards including the Minnesota Hospital Association and Blue Cross Blue Shield of Minnesota and currently serves on the Board of Portico Health Net, a nonprofit organization with a mission of improving health care access. Greg is current board member and past chair of the University of Minnesota Alumni Association/Foundation for the Program in Healthcare Administration.