2017 Award Recipients
Gaylord Anderson Leadership Award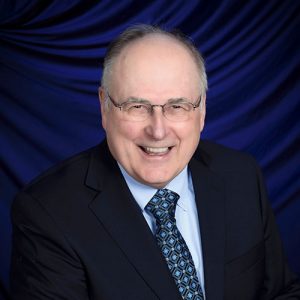 Martin LaVenture, PhD, MPH
Director, Office of Health IT and e-Health; Center for Health Informatics; Minnesota e-Health Initiative, Minnesota Department of Health
Martin (Marty) LaVenture has spent more than 40 years doing pioneering work in public health and public health informatics. Throughout his career, Marty has published landmark investigations and papers on public health informatics and led efforts to establish the state of Minnesota as a cornerstone to e-health efforts in the United States. He currently leads the statewide Minnesota e-Health Initiative, a private-public collaborative chartered in 2004 to advance Health Information Technology adoption and use in Minnesota. Marty has earned a national reputation and recognition for knowledge, vision, leadership and innovation in public health and public health informatics.
Marty earned an MPH in 1978 in epidemiology from the School of Public Health and a PhD in health informatics from the University of Minnesota. He stays connected to the school as an adjunct core member of the faculty at the School of Public Health.
Alumni Award of Merit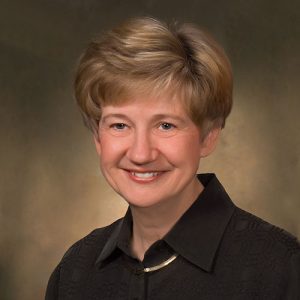 Sharon E. Buhr, MPH
Director, Young People's Healthy Heart Program, CHI Mercy Health
Clinical Dietician, Sanford Health Clinic
Sharon Buhr has had a career-long commitment to the ideals of public service and community health. After earning her MPH in public health nutrition in 1980 from the University of Minnesota School of Public Health, Sharon began the Young People's Healthy Heart Program after leading an assessment of heart health indicators in children. For 35 years, the Healthy Heart Program has focused on behavior change, family participation, and education. Sharon designed lesson plans and interactive aids – adopted by the majority of school districts in the state of North Dakota – to help participants understand how much fat, sugar, caffeine, and salt they consumer per serving of popular drinks and foods. One of the Healthy Heart Program's activities is "On the Move," a community exercise program created in 1995 in Valley City, ND. The program now includes 19 local non-profit and government organization partners, and thousands of community members have participated in "On the Move" activities.
Sharon is also a licensed registered dietician and sees patients as a clinical dietician at Sanford Health Clinic and the Open Door Center in Valley City, ND, a center for individuals with developmental disabilities. The list of Sharon's dedicated volunteer work includes serving on the city-county health board, chairing Tobacco Free North Dakota, mentoring the next generation of dietitians, and writing grants for various committees to improve the city in which she lives and works. Sharon also spent more than four years volunteering in Liberia, where she helped coordinate a public health unit as the public health director of an area with more than 100,000 people.
Alumni Innovator Award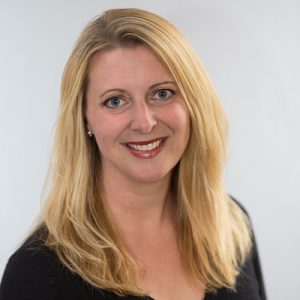 Carolyn M. Porta, PhD, MS, MPH
Associate Professor, Director of Global Health, University of Minnesota School of Nursing
Carolyn Porta has worked in global health since 1995 when she was a volunteer with the American Refugee Committee in Rwanda. In 2012, she partnered with faculty and students at the University of Rwanda in strengthening capacity to respond to emerging pandemic threats as part of the USAID funded RESPOND program. During the trip, Carolyn met with undergraduate students to discuss strategies for developing multidisciplinary relationships to prevent outbreaks using a one health approach. There, the idea of a One Health Student Club was birthed.
Since 2012, the student club at the University of Rwanda has expanded across the university's five campuses and has more than 500 active members of students and alumni. Similar clubs have formed in other central and east African countries. Carolyn provides valuable mentorship and guidance to these students and continues to collaborate with local university faculty to develop activities.
Carolyn received her MS and PhD in nursing from the University of Minnesota School of Nursing and her MPH in maternal and child health in 1997 and MS in environmental health in 2000 from the University of Minnesota School of Public Health.
Emerging Leader Award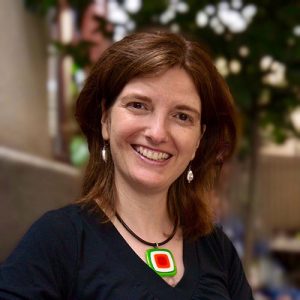 Carrie Rigdon, PhD, MPH
Response, Training and Outreach Supervisor, Food and Feed Safety Division, Minnesota Department of Agriculture
Carrie Rigdon's professional focus is connecting people, connecting information, and connecting people to information. She currently supervises the Minnesota Department of Agriculture's response to food and feed-related outbreak and contamination investigations, training activities that support employees, and outreach activities that educate the public. Carrie has been with the Minnesota Department of Agriculture since 2009 when she was hired to help build a food emergency Rapid Response Team (RRT) as part of the United States FDA national RRT program.
Carrie earned her MPH in epidemiology from San Diego State University and her PhD in environmental health in 2007 from the University of Minnesota School of Public Health.
Outstanding Mentor Award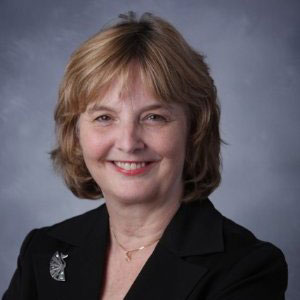 Janette I. Brust, MPH
Retired, formerly Director of Medical Policy and Community Affairs, Minnesota Council of Health Plans
Janny Brust recently retired after 30 years working in public health and private health care sectors. Throughout those years, Janny mentored dozens of graduate students studying at the University of Minnesota School of Public Health. In addition to mentoring students since the inception of the SPH Mentor Program, she also helped recruit colleagues to mentor students. While mentoring, Janny encouraged her mentees to participate in professional organizations such as the Minnesota Public Health Association (MPHA), connected them with other alumni and public health professionals, and guided them through their studies while helping with professional development.
Janny has been an epidemiologist at the Minneapolis Department of Health, Vice President of Public Health at Allina, and Director of Medical Policy at the Minnesota Council of Health Plans. She has received many awards for her volunteer service, including the distinguished Alumni Service Award, the School of Public Health Community Star award, and the MPHA Albert Justus Chesley Award. She continues to work on public health and health care issues as a consultant and volunteer.
Janny earned her MPH in public health administration in 1987.  She is currently serving on the School of Public Health Alumni Society Past Presidents Council and working with MPHA on its programming efforts.