2018 Award Recipients
Gaylord Anderson Leadership Award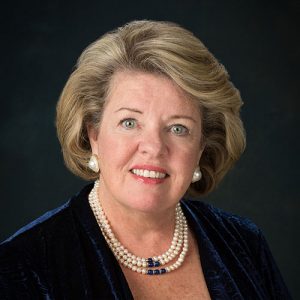 Dr. Janet Porter, PhD
Janet Porter, PhD, is a healthcare and public health leader who has championed patient engagement and end-of-life care throughout her career. She served as the Chief Operating Officer of Dana-Farber Cancer Institute and Nationwide Children's Hospital. Janet was on the Expert Panel on Public Health for the Robert Wood Johnson Foundation. Janet currently serves as Co-Director of the Institute for Healthcare Improvement (IHI)'s Leading Quality Improvement Program and on the Foster McGaw Committee of the American Hospital Association.
Janet has been active nationally in shaping healthcare and public health management and leadership development. She served for twenty years with the Commission on Education in Health Management Education. During her tenure as CAHME Chair of the Standards Council, health management education standards were transformed. She also served on the Council on Linkages between Academia and Public Health and was a founding board member of the National Center for Healthcare Leadership.
Janet has been on the faculties of University of Minnesota, University of North Carolina, University of Colorado, Miami University and Harvard University.
Janet currently serves on the AARP board of directors, the Ohio State University Board of Trustees and the High Value Healthcare Collaborative. She is the co-author of Managing the Public Health Enterprise. Janet earned a MBA in 1985 and PhD in 1994 in healthcare research, policy and administration from the University of Minnesota.
Alumni Award of Merit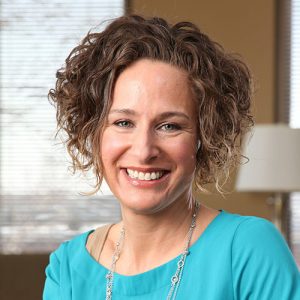 Dr. Jillian (Croll) Lampert, PhD, MPH
Chief Strategy Officer, The Emily Program
Dr. Lampert is the Chief Strategy Officer for The Emily Program, a comprehensive eating disorder treatment program with multiple Minnesota, Ohio, Pennsylvania and Washington locations. She oversees communication, public relations, and growth strategy and has an expansive range of clinical, research, education, teaching, and program development experience in the area of eating disorders. In addition to her work with The Emily Program, Dr. Lampert is Co-Founder and President of the Residential Eating Disorders Consortium (REDC), whose main goal is to ensure access to residential care for individuals by working collaboratively to address issues that impact the residential eating disorder treatment community. She is past Vice Chair of the Eating Disorders Coalition, a DC-based national organization for eating disorders policy and advocacy and past-president and current Board Member of The Emily Program Foundation, a Minnesota based organization on a mission to save lives and change minds through education and advocacy. For over 15 years she has passionately advocated at the national level for improved access to treatment for individuals struggling with eating disorders and their families. She has spoken at numerous congressional briefings and contributed to eating disorders related legislation. She holds an adjunct graduate faculty position in the Department of Food Science and Nutrition at the University of Minnesota. Dr. Lampert completed her PhD in Nutrition and Epidemiology and MPH degree in Public Health Nutrition at the University of Minnesota.
Alumni Innovator Award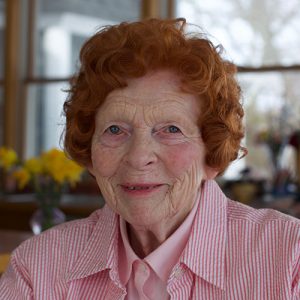 Dr. Jean E. Morehead, MPH
Dr. Jean E. Morehead received her MPH in Health Education in 1967 from the University of Minnesota School of Public Health. Her commitment to innovation in public health was sparked by missionary work in Turkey, where she saw the devastating health consequences of dehydration and malnutrition. Her MPH internship took place in Boston's infamous Columbia Point. The high rise apartments, built beside the city's former trash dump, housed multiple one-parent families. Little children were often chained to the bed posts while their mothers worked during the day to prevent them from falling down the empty elevator shafts. Dr. Morehead went on to receive her DSc in Health Services Administration/Education with an emphasis on health delivery to developing countries from Harvard University. Dr. Morehead is being honored for the creation of numerous innovative programs, services, and products to improve public health. In the 1970s, as Director of Research & Development for the Pathfinder Fund, Dr. Morehead was responsible for overseeing innovative new research in various Maternal and Child Health clinics in Africa, Asia, Near East and Latin America. This research utilized several new types of IUDs. As part of her work, Dr. Morehead conceived of the possibility of making a full-size, transparent plastic model of the female pelvis; the model allowed local midwives and clinical personnel to practice IUD insertion and drastically reduced the chance of puncture. The pelvic model was subsequently manufactured with the help of NYU and is still in use today. Her innovations are too numerous to list here, but include program delivery, organizational effectiveness and accountability, and outreach programs. Her current work is as a leadership team member in nonprofit healing programs for service Veterans who have experienced or are experiencing PTSD.
Emerging Leader Award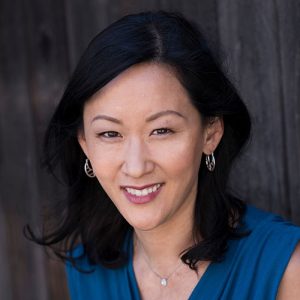 Dr. Ina Park, MS
Medical Director, CA STD-HIV Prevention Training Center; Medical Consultant, Centers for Disease Control; Associate Professor, UCSF School of Medicine
Ina Park, MD, MS (Clinical Research, 2007) is an Associate Professor in the Department of Family and Community Medicine at the University of California, San Francisco School of Medicine. She is the Medical Director of the California Prevention Training Center and a Medical Consultant for the Centers for Disease Control, Division of STD Prevention. Her research interests include evaluating the population-level impact of HPV vaccination and analyzing test performance of novel syphilis diagnostics. She's devoted her career to informing and empowering clinicians to provide high-quality sexual health care, and is turning her attention towards increasing public awareness and discourse around STDs to reduce stigma. To that end she is currently writing her first book for the lay public about sexually transmitted infections, entitled: STRANGE BEDFELLOWS: Adventures in sex and its least intended consequences, which is scheduled for publication in Summer 2019. Additionally, she was chosen among 15 scientists from around the world to serve as a 2017-2018 Leshner Public Engagement fellow with the American Association for the Advancement of Science, publishers of the journal Science.
Outstanding Mentor Award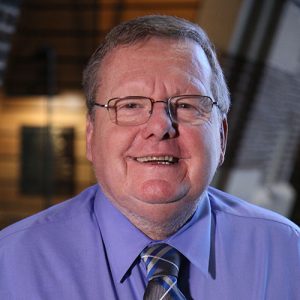 Gary Greenfield
Grant Manager, Family Planning Special Projects, Minnesota Department Health
Gary Greenfield has been the Grant Manager for the Family Planning Special Projects grant program for the Minnesota Department of Health for the past 11 and a half years. In that role, Gary oversees state and federal grant funding that has been awarded to 27 non-profit and governmental agencies throughout Minnesota to provide low-cost birth control services to men and women in need. Gary has been at the Department of Health for almost 14 years.
Prior to that, Gary worked 12 years for the University of Minnesota Extension Service in Youth Development Programs, with the last 9 years as the Director of Dads Make a Difference, a Paternity education program for youth. Although not an alumnus of the school, Gary began mentoring with the School of Public Health in 2005. Gary feels that helping the next generation of public health professionals is an important part of his professional life.