2016 Award Recipients
Gaylord Anderson Leadership Award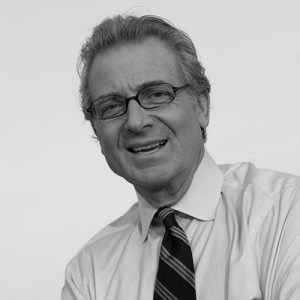 Robert W. Blum, MD, PHD '78, MPH '77
William H. Gates, Sr. Professor & Chair, Department of Population, Family & Reproductive Health, Johns Hopkins University Bloomberg School of Public Health
Following in Gaylord Anderson's footsteps, Robert W. Blum's work on behalf of and with young people has left an indelible stamp on the field of public health. Currently the William H. Gates, Sr. Professor & Chair in the Department of Population, Family & Reproductive Health at Johns Hopkins University Bloomberg School of Public Health, Bob is a certified pediatric physician with nearly 40 years of dedication to the field of research and practice surrounding adolescents.
A tireless advocate and staunch leader, Bob was one of the first researchers to address the issue of adolescent risk and protective factors. As a pioneer in this field, Bob founded the Division of Adolescent Health at the University of Minnesota in 1978. In that position, he created the first population-based survey of adolescent health in the United States (The Minnesota Adolescent Health Survey), which was an important precursor to the creation of the CDC's Youth Risk Behavior and Surveillance System (YRBS), one of the most important adolescent public health monitoring tools in this country.
He led this outstanding interdisciplinary adolescent health training program for 25 years, building it into a World Health Organization Collaborating Centre and training more than 30 international fellows, as well as more than 100 from the U.S.
Throughout his career, Bob's translational research and his publications have been important in reaching policy makers, health care providers and educators on key adolescent health issues and ways to improve adolescent health and reduce risk. In 2004, Bob left Minnesota to head to Johns Hopkins University. In addition to his faculty position, he also serves as the director of the Johns Hopkins University Urban Health Institute, a center aimed at serving as an interface between the University and East Baltimore, one of the most impoverished neighborhoods in the U.S.
Bob received his medical degree from the Howard University College of Medicine and completed his pediatrics training at the University of Minnesota. While at Minnesota, he earned his MPH in Maternal and Child Health and PhD in Health Policy. Bob has a long record of service to a wide range of organizations at the local, state, national, and international level, including the WHO, UNICEF and the World Bank. He has been actively involved in the Society for Adolescent Medicine, receiving their Outstanding Achievement Award, and has been recognized with numerous other honors in recognition of his work in adolescent health. In 2006, he was elected to the National Academy of Sciences' Institute of Medicine.
Alumni Award of Merit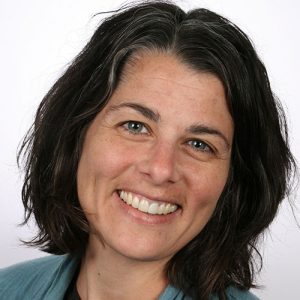 Monique E. Muggli, JD, MPH '99
Associate Legal Director, International Legal Consortium, Campaign for Tobacco-Free Kids
Monique Muggli is an Associate Legal Director in the International Program at the Campaign for Tobacco-Free Kids, and has worked in global tobacco control policy for 17 years.
Monique's work at the Campaign for Tobacco-Free Kids is focused on building legal capacity and providing legal technical assistance to governments and public health advocates around the world. Working with civil society, government attorneys and advocates, Monique provides legislative, litigation and advocacy support to low- and middle-income countries as part of the Bloomberg Initiative to Reduce Tobacco Use. In addition to this work, she develops global strategies aimed at discrediting the tobacco industry as an obstacle to policy change. She also works on international trade and investment policy issues as they relate to tobacco control.
Prior to joining the Campaign for Tobacco-Free Kids, Monique was a research and litigation consultant for numerous U.S. and international health organizations, governments, and private litigants.
In that capacity, she researched and published findings from the once-secret internal tobacco industry documents.Her research interests have focused on the transnational tobacco companies' efforts to subvert public health measures aimed at protecting people from tobacco use and exposure to secondhand smoke. She has authored nearly 30 peer-reviewed articles and has prepared several reports for the World Health Organization and its regional offices. Monique's work in this area was created out of her own insight, persistence and careful observation. Step-by-step, she built the knowledge and expertise that puts her at the top of researchers and advocates who use the tobacco documents to expose the tobacco industry's tactics.
Monique is currently a scientific reviewer for several peer-reviewed journals and serves as a board member of The Association for Nonsmokers' Rights – Minnesota in St. Paul and a committee member of the USDA-USTR Agricultural Technical Advisory Committee for Trade in Tobacco, Peanuts and Cotton in Washington, DC.
Monique earned a BA from the College of Saint Catherine and a Juris Doctorate from William Mitchell College of Law in addition to her MPH in 1999. Monique currently resides in Minnesota and commutes to DC on a regular basis.
Alumni Innovator Award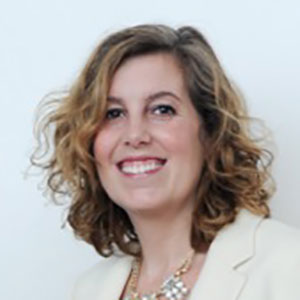 Erin J. Erickson, MPH '10
Owner and Co-Founder, Mom Enough
Erin Erickson is the co-founder and co-host of Mom Enough®, an internet-based talk show for parents. For ten years, she and her co-host and mother, Dr. Marti Erickson, have reached hundreds of thousands of parents and caregivers with evidence-based parenting and health information.
Erin is a specialist in maternal-child health and has extensive experience speaking and writing on issues related to health, well-being, and parenting. After completing her Master of Public Health, Erin entered the graduate certificate program in Integrative Therapies and Healing Practices – Health Coaching at the University of Minnesota's Center for Spirituality and Healing. She graduated in May of 2012 and began the Master of Nursing program in September that same year.
She currently works as a women's health nurse navigator at the Park Nicollet Women's Center, where she integrates her passion for public health and evidence-based practice into her work helping patients attain optimal health and wellbeing.
Erin will be graduating from the Doctor of Nursing Practice program in Women's Health this May. She plans to continue to blend her passion for public health with her interest in direct patient care as a women's health nurse practitioner. Erin's greatest joy is being a mom to her 11-year-old daughter and 9-year-old son.
Emerging Leader Award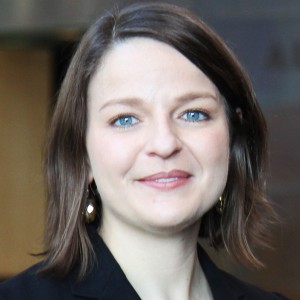 Lauren D. Gilchrist, MPH '08
Senior Policy Advisor, Minnesota Office of the Governor and Lt. Governor
Lauren Gilchrist serves as senior policy advisor on health and human services to Minnesota Governor Mark Dayton and Lt Governor Tina Smith. In this role, Lauren guides development and implementation of multi-billion dollar state agency budgets and policies in partnership with Cabinet members, legislators, and public and private stakeholders.
Always passionate about helping create opportunities for underserved people and communities that experience health disparities, Lauren began her career working with youth who struggled with complex health and social issues. These experiences led her to the School of Public Health to study maternal and child health and epidemiology. While in graduate school, Lauren's interest in public policy was piqued during a legislative session working with the Children's Defense Fund-Minnesota on a proposal to expand Medicaid coverage for Minnesota children.
She then received a national fellowship through the Association of Schools of Public Health and was selected to serve as committee staff for the late US Senator Ted Kennedy, who chaired the US Senate Health, Education, Labor and Pensions Committee.
While on Senator Kennedy's staff, Lauren contributed to the framing and negotiation of Affordable Care Act. When US Senator Al Franken was seated in 2009, Lauren was appointed to serve as his policy advisor and led development of his health policy agenda, including Senator Franken's "80/20 rule," which requires health insurers to spend at least 80 percent of premiums on actual health care. Lauren returned to Minnesota in 2011 to work in Governor Mark Dayton's administration as an Assistant Commissioner in the Department of Human Services, and in 2013, was appointed to her current Senior Policy Advisor position.
A graduate of Wesleyan University in Connecticut, Lauren also is an adjunct faculty member in the School of Public Health, teaching a course on children's health policy with a focus on state policy skills and practice. Her passion for improving the lives children and families is inspired by the daily adventure of raising her twin boys, Walter and Arthur, alongside her husband Robb, a lifelong Minnesota educator.
Emerging Leader Award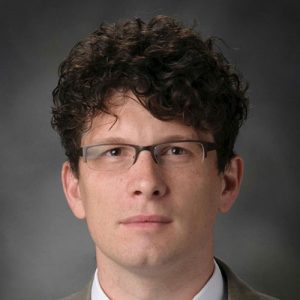 Brian P. Hobbs, PHD '10, MS '07
Assistant Professor, Department of Biostatistics, University of Texas MD Anderson Cancer Center
Brian Hobbs is quickly making an impact with his work in areas predominately related to cancer imaging. His technical expertise in Bayesian inferential methods and experimental trial design has been utilized in numerous multidisciplinary research projects at MD Anderson Cancer Center, where he serves as assistant professor in the Graduate School of Biomedical Sciences of the University of Texas.
Brian began his career at MD Anderson Cancer Center in Houston, Texas where he headed to complete a two-year postdoctoral fellowship. Not even a year into his fellowship, he was recruited to join the faculty in the Graduate School of Biomedical Sciences on a tenure track. This coveted invitation reflects Brian's highly technical, innovative and collaborative work with researchers on various imaging methods and statistical methods in medical imaging. His current research endeavors address optimal validation designs for biomarker-guided therapeutic strategies, integration of imaging biomarkers to enhance the understanding of tumor heterogeneity as well as detect malignant tissues or sites of healthy tissue toxicity, and personalized treatment strategies for immunotherapeutic regimes based on integrative analysis of imaging genomics.
As a junior faculty member, Brian's stature continues to rise quickly, especially through his publications and invitations to give presentations at academic conferences and institutions around the world. In addition to research, Brian provides instruction and training to graduate students in the Biostatistics, Bioinformatics and Systems Biology Program, currently supervising the dissertation research of three PhD students. He also teaches Topics in Clinical Trials at Rice University and serves as a thesis advisor for the Interinstitutional Graduate Program in Biostatistics.
A native of the Midwest, Brian completed his undergraduate work in anthropology and computer science at the University of Iowa before heading to the School of Public Health. In 2010, Brian's PhD dissertation won the John Van Ryzin prize give to the top American biostatistics dissertation, the only such winner in the School of Public Health's history.