2022 Award Recipients
Gaylord Anderson Leadership Award
John Kralewski, PhD

Dr John Kralewski grew up on a farm in western Wisconsin and came to the University of Minnesota for college. After earning a B.S. degree in Pharmacy and completing an ROTC commitment as a Medical Administrative Officer in an Air Force Hospital in Southern France, he returned to the UofM and earned a masters degree in Health Care Administration and a PhD in Health Services Research, all from the School of Public Health.  Dr Kralewski began his academic career as an assistant professor in the Department of Preventive Medicine and Community Health at the University of Colorado Medical School. Ten years later he returned to the UofM to head a newly initiated Center for Health Services Research and Policy and the associated Doctoral Program. That Center evolved into the current Division of Health Policy & Management in the School of Public Health. Dr Kralewski's research has largely focused on the cost and quality of health care and the factors influencing differences in those attributes. He has published over 150 manuscripts in professional journals reporting these research findings. His studies of how payment methods and medical group practice organizational structures influence costs of healthcare are widely used by medical group practice administrators and health care policy makers. He has received two national awards and an international award for his work in these areas. Also an active member of national education and health policies he has served on several graduate education and NIH committees.  Dr Kralewski is now retired, but continues to work on fundraising initiatives to support Health Services Research Doctoral Students. He and his late wife Marjorie Gustafson have had a long standing commitment to helping students who need financial help to attend college and other graduate level education. He has mentored over 50 students during his career.
Alumni Award of Merit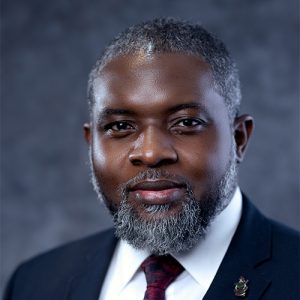 John Amuasi, PhD

Dr. Amuasi is a senior lecturer at the Kwame Nkrumah University of Science and Technology (KNUST), where he is head of the Global Health Department of the School of Public Health. Dr. Amuasi is also Group Leader of the Global Health and Infectious Diseases Research Group at the Kumasi Center for Collaborative Research in Tropical Medicine (KCCR), which hosts the Secretariat of the African Research Network for Neglected Tropical Diseases (ARNTD) which he spearheads. Dr. Amuasi trained as a physician at KNUST and later graduated from the University of Minnesota School of Public Health, USA, with post-graduate degrees terminating in a PhD in Health Research and Policy. He also served as head of the R&D Unit at the 1,200-bed Komfo Anokye teaching Hospital in Kumasi, Ghana for 3 years from 2007-2010. Dr. Amuasi has consulted for several international organizations and is passionate about research that focuses on improving health systems, services and outcomes, including policy analyses using both primary and secondary data in low and middle-income countries. His research currently involves field epidemiologic studies on malaria, snakebite and other neglected tropical diseases. Dr. Amuasi serves as an Executive Committee member of the African Coalition for Epidemic Research, Response and Training (ALERRT). Through ALERRT at KCCR, Dr. Amuasi is coordinating research on the clinical characterization of COVID-19 in Africa and is the PI for a number of studies on COVID-19 in Ghana, including some phase III clinical trials. Dr. Amuasi serves as a technical advisor to a number of academic institutions, governments and global health bodies, including the WHO, Africa CDC, IPBES and the World Bank on a wide range of global health subjects. Dr. Amuasi also co-chairs the Lancet One Health Commission and is at the forefront of global efforts towards addressing emerging and re-emerging infectious diseases using a One Health approach.
Alumni Innovator Award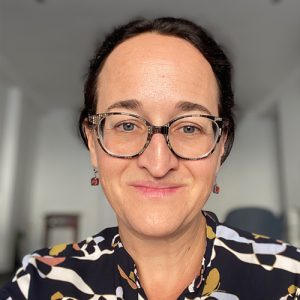 Sarah J. Atunah-Jay, PhD

Dr. Sarah J. Atunah-Jay graduated from The Warren Alpert Medical School of Brown University. She performed her pediatric residency, completed an Academic Pediatrics fellowship, and earned her Maternal & Child Health MPH at the University of Minnesota. She is a board-certified pediatrician in clinical practice for over 15 years. As an Assistant Professor of Pediatrics and Adolescent Medicine at the Mayo Clinic Alix School of Medicine, Dr. Atunah-Jay mentors medical students in critical review and enhancement of medical school curriculum related to diversity, equity, inclusion, and antiracism.
Dr. Atunah-Jay has over two decades of clinical research experience in the United States and Ghana. Her work centers on mechanisms and outcomes of peer victimization, the impact of bias on child health, and cultural pride reinforcement as a strategy to promote child wellbeing. A recent study, Promoting Safe and Supportive Clinical Spaces, utilized focus groups with youth and parent/caregivers to assist child health providers to better understand and support pediatric patient clinical care needs related to experiences of race and weight-related prejudice & discrimination. This study is guided by youth and adult community advisory boards and funded by the Mayo Clinic CCaTS Community Health: Assessment and Improvement Program (CHAMP).
Also recently led by Dr. Atunah-Jay, Improving Literacy for School Success in Tribal Clinics is a community based participatory research mixed methods study conducted in partnership with a Greater Minnesota Tribal Clinic, the Minnesota Chapter of the American Academy of Pediatrics, and Reach Out and Read Minnesota. This study aims to deep structure culturally-adapt an existing Reach Out and Read program to meet clinic and community child literacy and wellbeing priorities. Guidance for this study was provided by the Mayo Clinic Healthy Nations Advisory Board and Celebrate Dakota! Mayo Employee Resource Group.
Emerging Leader Award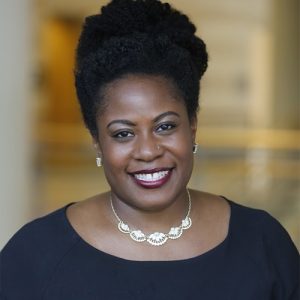 Rachel R. Hardeman, PhD

Dr. Rachel R. Hardeman is a tenured Associate Professor in the Division of Health Policy & Management at the University of Minnesota's School of Public Health, the Blue Cross Endowed Professor in Health and Racial Equity, the Founding Director of the Center for Antiracism Research for Health Equity (CARHE, pronounced "care"), and a member of the Advisory Committee to the Director of the CDC. A racial health equity researcher, she studies a critical and complex determinant of health inequity—racism. Her work contributes to a body of knowledge that links structural racism to health in tangible ways, identifies opportunities for intervention, and dismantles the systems, structures, and institutions that allow inequities to persist.
Dr. Hardeman leverages the frameworks of critical race theory and Reproductive Justice to inform her equity-centered work, which aims to build the empirical evidence of racism's impact on health. Her published work has elicited important conversations on the topics of culturally-centered care, police brutality, and structural racism as a fundamental cause of health inequities.
Since founding CARHE in 2021, Dr. Hardeman has built upon a foundation of authentic community and academic partnerships, deepening her work with Reproductive Justice and expanding into new areas. CARHE's research projects encompass maternal and infant health, adolescent and child health, older adult health, innovative measurements of structural racism, economy and labor, and criminal justice. Narrative change is also a core mission at CARHE, and the team actively engages in serving as trusted resources for journalists, policy makers, and community members in Minnesota and across the U.S. 
Outstanding Mentor Award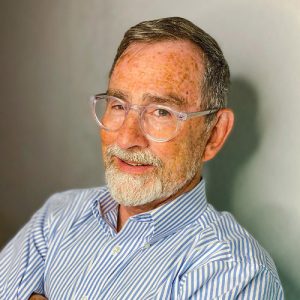 Victor Galfano
Raised in the Chicagoland area. Victor Galfano attained a Master's degree in Hospital Administration from the University of Minnesota in 1986.  He has a professional history of general hospital operations and leadership.  His experience includes hospitals within the Cleveland Clinic Health System in Cleveland, the Adventist Health System in Chicago and the Hospitals Sisters Health System in Wisconsin.  He began his career in Human Resources where he served in a small rural hospital in North Dakota and a hospital system in Saudi Arabia before attending the University of Minnesota.  
Mr. Galfano has functional expertise in service line development (cardiac and oncology), ancillary/support services and business development.  He has worked in small rural facilities, urban systems and faith-based systems.  He has served as Market CEO in two investor-owned, specialty hospital systems, one based in Gary, IN and one in Central Indiana.  Most recently he became Practice Administrator in Flagstaff, AZ.  
In 2020 he was an Executive Career Coach working for a firm based in Chicago.  In this role he provided guidance and support to senior level individuals who were displaced due to Covid.  Over a two-year period, he assisted more than 270 executives secure the next role in their career during an emotionally and professionally trying time.  
Mr. Galfano has provided support and insight to students in the SPH Mentorship program since 2018.  He is a Fellow in the American College of Healthcare Executives and currently is the President of the Arizona Chapter.  
His wife Marianne is a high school teacher.  They relocated to Arizona in 2019 where his oldest daughter is raising her family (two granddaughters).  His youngest daughter resides in Louisville, KY pursuing a career in the beverage industry.
Outstanding Mentor Award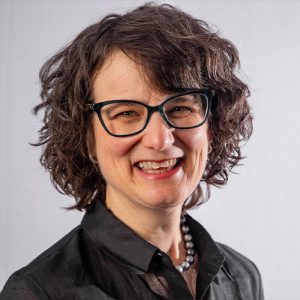 Linda Brandt

Linda Brandt is a "practical renegade community builder." By day, Linda promotes healthy workplaces at Hennepin County Public Health. Specifically, Hennepin County Health@Work provides low and no cost employee health promotion to Human Resources professionals.
In her free time, Linda founded and manages a thriving Network of Lean In circles inspired by Sheryl Sandberg's book Lean In. The Lean In Together MSP Network has grown from 12 people to over 7,000 in 30 circles across six continents. 
Linda has grown and diversified Lean In locally and globally through a LinkedIn group of 6,300 members. This positive community building experience motivated her to build and manage Health@Work's LinkedIn group and five subgroups on the virtual coworking platform Focusmate.
Linda was honored with a 2016 Women in Business award for her professional achievements, leadership, and community contributions. Linda encourages you to connect with her on LinkedIn and Facebook.
Do you know a graduate of the School of Public Health (SPH) who deserves recognition?
The SPH recognizes the outstanding achievements of its alumni through the SPH Alumni Awards and various University honors. Alumni are honored at various stages of their careers. Tell us more about an alum you think deserves to be honored.