2020 Award Recipients
Gaylord Anderson Leadership Award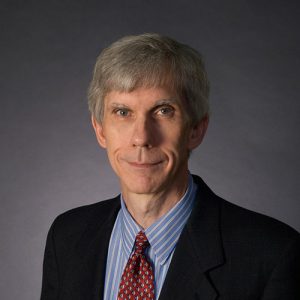 Kelly P. Coleman, PhD
Distinguished Toxicologist
Medtronic
Kelly Coleman, PhD, DABT, ERT, RAC is a Distinguished Toxicologist at Medtronic, the world's largest medical device company. In that role, he provides preclinical product development support across the corporation. He is a U.S. expert on working groups of the International Organization for Standardization (ISO) that are responsible for the ISO 10993 medical device biocompatibility standards on skin testing and toxicological risk assessment. In addition, he currently serves on the National Toxicology Program's Scientific Advisory Committee on Alternative Toxicological Methods where he advises U.S. federal agencies on animal-free testing. A native of Mankato, Minnesota, Kelly earned a BA in Chemistry from Gustavus Adolphus College, an MS in Chemistry from the Colorado School of Mines, and an MS in Engineering and PhD in Environmental Health (Toxicology) from the University of Minnesota.  He is a Diplomate of the American Board of Toxicology, a European Registered Toxicologist, and is certified in regulatory affairs. Kelly is also an Adjunct Assistant Professor of Toxicology at the University of Minnesota, serves as Co-Chair of the University of Minnesota's Toxicology Program Advisory Board, and is President of the Society of Toxicology's In Vitro and Alternative Methods Specialty Section. Noted for his alternative testing work, in 2017 he was inducted into Medtronic's Bakken Society, which is the company's highest scientific and technical honor.
Highlight Video
Dr. Coleman's conversation with Dean Finnegan
Share a congratulatory note with Dr. Coleman
Gifts made to the Kelly P. Coleman Toxicology Fellowship in honor of Dr. Coleman's outstanding career will be matched by a generous donor up to $10,000. Make a gift.
Alumni Award of Merit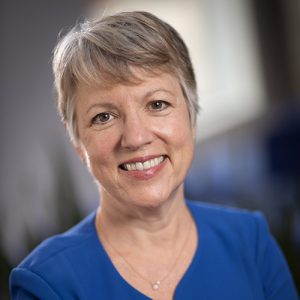 Christine Goertz, PhD
Professor, Musculoskeletal Research, Duke Clinical Research Institute
Director, System Development and Coordination for Spine Health, Department of Orthopaedic Surgery, Duke University
Christine Goertz, DC, PhD is a Professor in Musculoskeletal Research at the Duke Clinical Research Institute and Director of System Development and Coordination for Spine Health in the Department of Orthopaedic Surgery at Duke University. She is also the Chief Executive Officer of the Spine Institute for Quality and an Adjunct Professor in the Department of Epidemiology, College of Public Health at the University of Iowa. Formerly she was Vice Chancellor of Research and Health Policy at Palmer College of Chiropractic for eleven years. Dr. Goertz received her Doctor of Chiropractic (DC) degree from Northwestern Health Sciences University in 1991 and her PhD in Health Services Research, Policy and Administration from the School of Public Health at the University of Minnesota in 1999. Her 25-year research career has focused on working with multi-disciplinary teams to design and implement clinical and health services research studies designed to increase knowledge regarding the effectiveness and cost of patient-centered, non-pharmacological treatments for spine-related disorders. Dr. Goertz has received nearly $32M in federal funding as either principal investigator or co-principal investigator, primarily from NIH and the Department of Defense, and co-authored over 100 peer-reviewed papers. Dr. Goertz is a former member of the NIH/NCCIH National Advisory Council and currently serves Chairperson of the Board of Governors for the Patient Centered Outcomes Research Institute (PCORI).
Highlight Video
Dr. Goertz's conversation with Dean Finnegan
Share a congratulatory note for Dr. Goertz
Make a gift to support scholarships for health services, research, and policy PhD students in honor of Dr. Goertz.
Alumni Innovator Award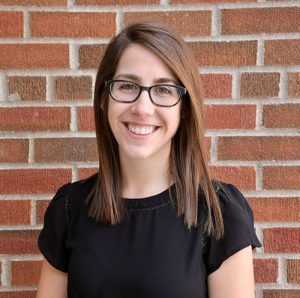 Rebecca Leighton, MPH
Health Promotion Specialist
Boynton Health, University of Minnesota
Rebecca Leighton MPH, RD, LD is a Health Promotion Specialist at Boynton Health at the University of Minnesota – Twin Cities where she focuses on addressing food and housing insecurity among college students as well as nutrition health promotion. She founded and oversees the Nutritious U Food Pantry which provides fresh produce and staple foods to an average of 800 students every month at the University of Minnesota. In addition to administering emergency food programs and advising a nutrition health promotion student group, she co-facilitates the Thrive Basic Needs Coalition with the goal of addressing the root causes of food and housing insecurity at the University of Minnesota. Rebecca works to implement, manage, and evaluate policy, systems, and environmental changes on campus in order to help students meet their basic needs. 
Rebecca received her MPH in Public Health Nutrition from the University of Minnesota School of Public Health in 2017.
Highlight Video
Rebecca's conversation with Dean Finnegan
Share a congratulatory note with Rebecca
Make a gift to support diversity, equity, and inclusion initiatives at SPH in honor of Rebecca.
Emerging Leader Award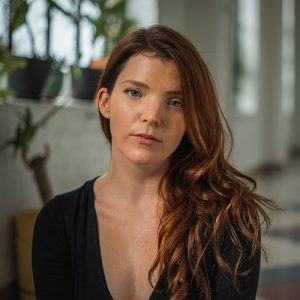 Katie G. Nelson, MPH
Freelance Journalist, Photographer, Filmmaker
Katie G. Nelson is a freelance journalist, photographer and filmmaker in Nairobi, Kenya. Her reporting on human rights, global health and accountability issues have been published by National Geographic, BBC, Al Jazeera, The Telegraph, Associated Press, Oxfam, PBS, USAID and Public Radio International.
Nelson first moved to Kenya in 2007 to volunteer as a humanitarian aid worker in an internally displaced peoples camp on the slopes of Mount Elgon. She spent her 21st birthday delivering supplies to rebel soldiers who were fighting the government to protect their ancestral land. In 2008, she founded The Nafula Foundation, a nonprofit organization that provided healthcare, education and sanitation support to vulnerable communities in western Kenya. After several years running the organization, she enrolled in the University of Minnesota's Master of Public Health program in hopes of bolstering her knowledge and expertise on global health issues.
Nelson's reporting on the mismanagement of millions of dollars in funding for HIV/AIDS patients and her investigation into the breakdown of Uganda's only radiation machine, which left thousands of patients waiting to die of treatable cancer, led to significant, lifesaving policy changes in the region. She continues to shine a light on issues that affect the poorest and most vulnerable people in the world, using the expertise she gleaned at the University of Minnesota to provide knowledgeable, authoritative and trustworthy reporting from East Africa and beyond.
Nelson has a Bachelor of Arts and a Master of Public Health in Community Health Promotion from the University of Minnesota.
Highlight Video
Katie's conversation with Dean Finnegan
Share a congratulatory note with Katie
Make a gift to support international learning experiences for SPH students in honor of Katie.
Outstanding Mentor Award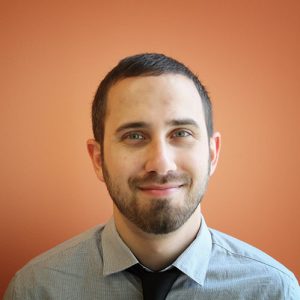 Harrison Quick, MS, PhD
Assistant Professor of Biostatistics
Drexel University
Dr. Harrison Quick received his PhD in Biostatistics from the University of Minnesota School of Public Health in 2013. After completing a postdoc at the University of Missouri and working at the CDC in the Division of Heart Disease and Stroke Prevention, Dr. Quick became an Assistant Professor of Biostatistics at Drexel University in Philadelphia, where his research focuses on the development of methods for spatial and spatiotemporal data analysis and data privacy.  Dr. Quick is also a Faculty Affiliate of Drexel's Urban Health Collaborative, where his work focuses on assessing health disparities within Philadelphia and across Latin America.
Dr. Quick attributes his passion for mentoring to his faculty advisors at the University of Minnesota, who not only supported him during his graduate career but also while he navigated the academic job market and his life on the tenure-track. In addition to providing an avenue for disseminating advice to the next generation of biostatisticians (being careful to note the potential for bias and the uncertainty in its validity!), Dr. Quick considers his participation in the SPH Mentoring Program as being instrumental in his preparation for being a faculty advisor at Drexel University.
Video of Dr. Quick Receiving Outstanding Mentor Award
Share a congratulatory note with Dr. Quick
Make a gift to support the SPH Mentor Program in honor of Dr. Quick.
Do you know a graduate of the School of Public Health (SPH) who deserves recognition?
The SPH recognizes the outstanding achievements of its alumni through the SPH Alumni Awards and various University honors. Alumni are honored at various stages of their careers. Tell us more about an alum you think deserves to be honored.